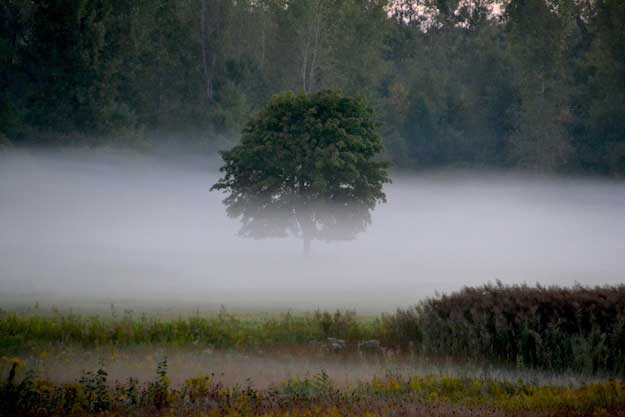 Photos by Tom Rivers
RIDGEWAY – It was a foggy morning along Ridge Road in Orleans County about 6:45 this morning. This photo shows a tree just north of Route 104 in the Town of Ridgeway.
It's been hot today in the mid-80s with the sun shining. The high temperatures for the next few days include 83 and sunny on Sunday, 77 and some clouds on Monday (with 60 percent chance of precipitation), partly sunny and high near 79 on Tuesday, and mostly sunny with high near 69 on Wednesday, according to the National Weather Service in Buffalo.