Kendall lights community tree in a celebration with Santa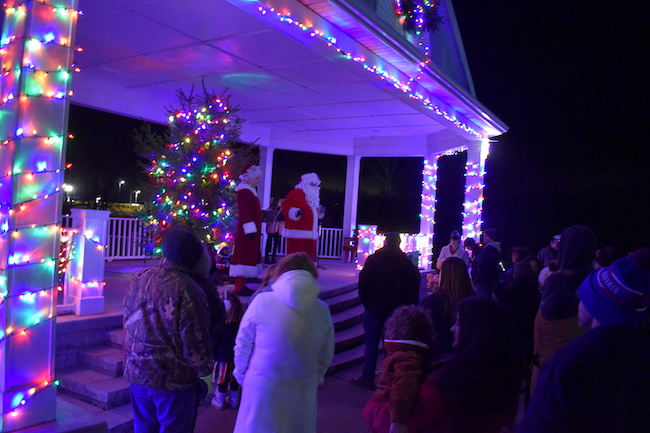 Photos by Tom Rivers
KENDALL – Santa and Mrs. Claus led a tree-lighting celebration this evening at the Community Park Gazebo.
After the tree-lighting, the community was invited to the elementary school across the street for hot chocolate, cookies and a concert by the Kendall Community Band.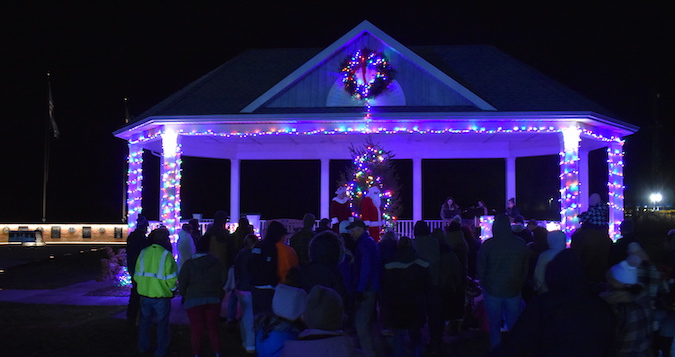 Santa and Mrs. Claus bore a resemblance to Kendall Town Supervisor Tony Cammarata and his wife, Sharon.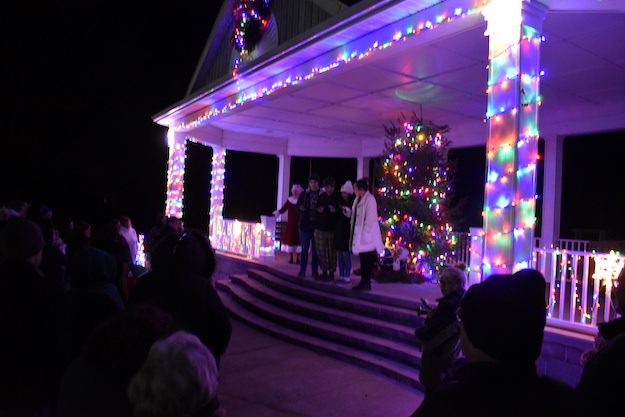 Three Kendall junior-senior high students and their teacher sang Christmas songs at the tree-lighting. Teacher Rebekah Scharf joined students Adrianna Schiavone, Lucas Jones and Karter May in singing "O Christmas Tree," "Tidings of Comfort and Joy" and "Dashing Through the Snow."
Kendall band students Maddie Hults and Marlie Clark also were joined by their teacher Meghan Pitarresi in performing some holiday classics.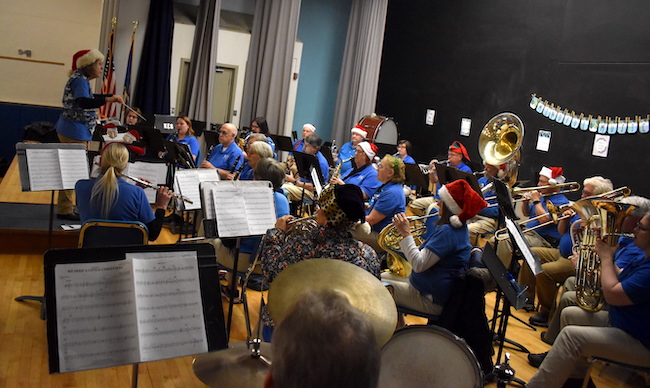 Lori Cyr directs the Kendall Community Band in a concert at the elementary school.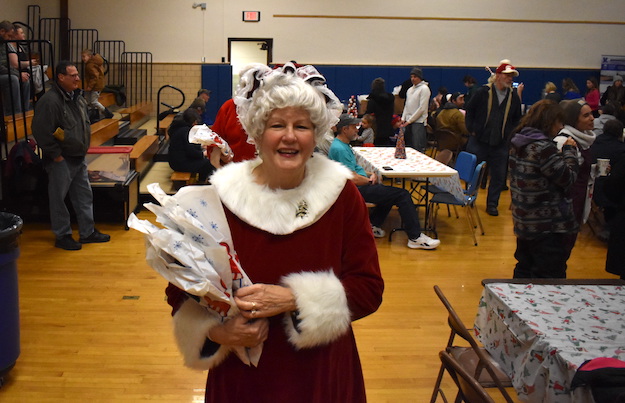 Mrs. Claus hands out crayons and a Christmas coloring book.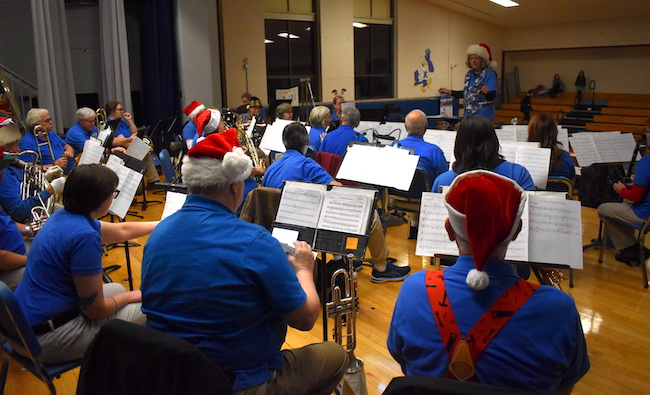 Several of the Kendall Community Band wore Santa hats while playing Christmas music.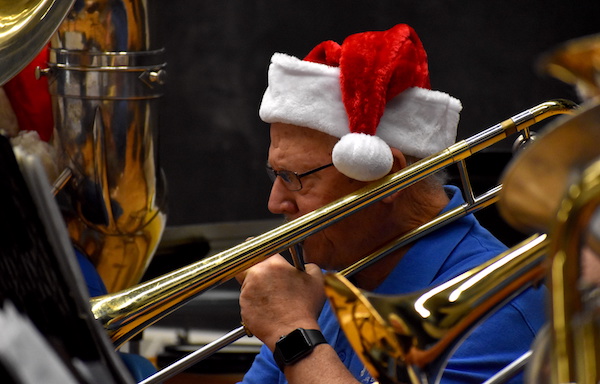 Dale Smalley, a retired Albion band teacher, plays the trombone in the community band.
Return to top