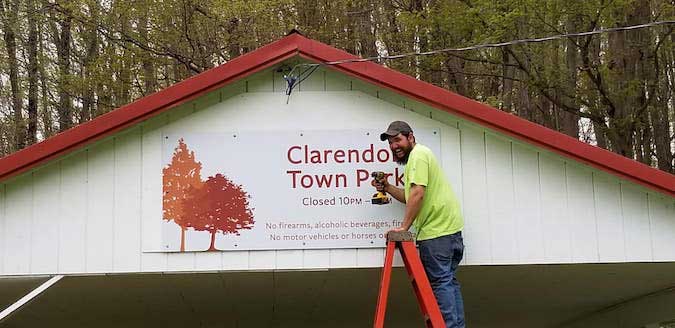 Photos courtesy of Melissa Ierlan
CLARENDON – The Town of Clarendon installed a new sign for its town park on Thursday. Danny Scroger, a Town Highway Department employee, is shown attaching the sign to the pavilion at the park on Route 237.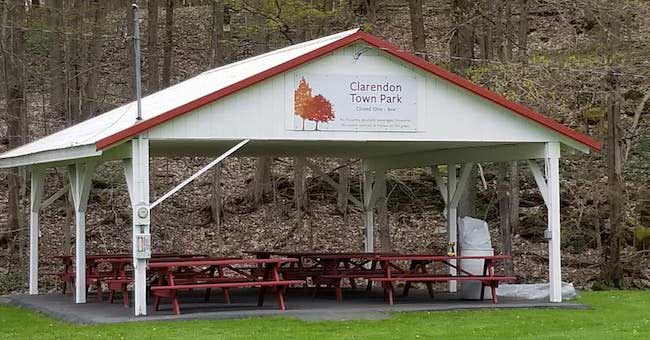 This park includes the Clarendon waterfalls. It is just south of Route 31A.