Icicles emerge in Culvert after plunging temps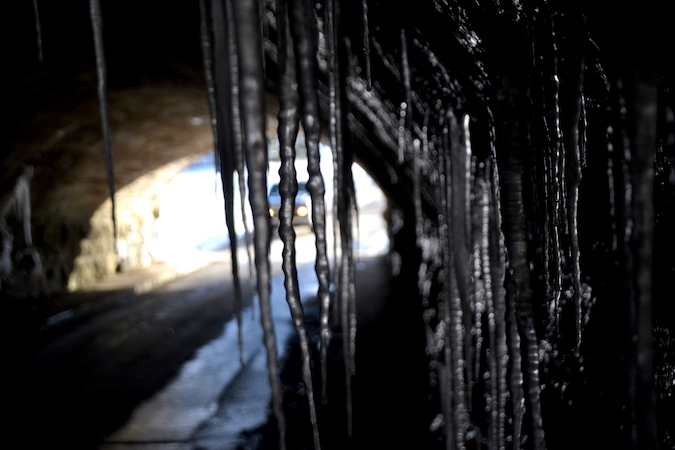 Photos by Tom Rivers
RIDGEWAY – The drop well below freezing has resulted in a crop of icicles hanging inside the Canal Culvert in Ridgeway.
The tunnel, the only spot where you can drive under the Erie Canal, is located on Culvert Road, north of Route 31.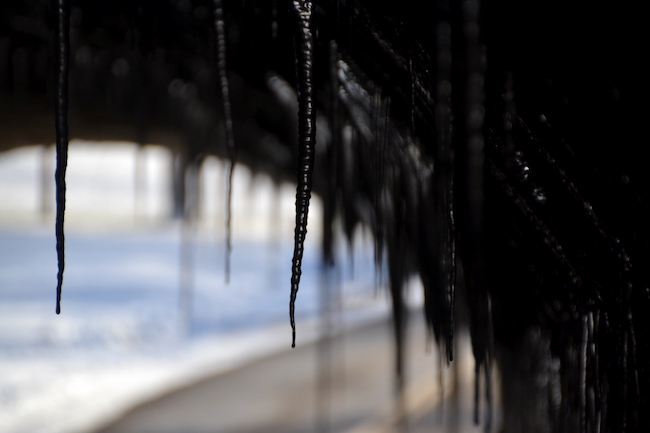 There is still some water left in the canal after being mostly drained. Some of that water slowly leaks through the culvert and turns into large stalactites of ice.
The culvert has a sidewalk inside for those who want to get up close and explore.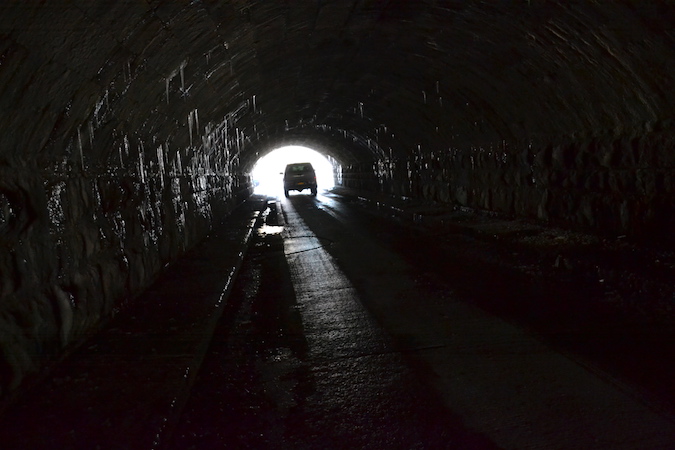 Traffic passes through the tunnel and many of the drivers beep their horns to let cars on the other side know they are coming – or maybe just to enjoy a popular superstition.