Route 31 bridge near fairgrounds opens after being closed 6 months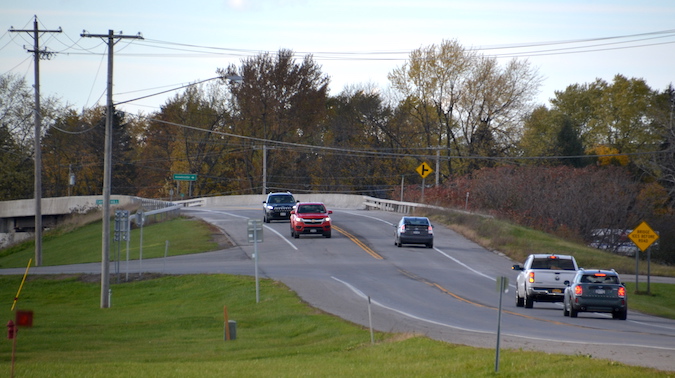 Photo by Tom Rivers
KNOWLESVILLE – Traffic moves along Route 31 today near the bridge over the railroad tracks in Knowlesville near the Orleans County 4-H Fairgrounds. This photo was taken at about 2:45 p.m.
The bridge reopened today after being closed May 11 for what was expected to be a six-week project for bridge deck repairs, joint replacement and slab reconstruction.
But unexpected delays led to the bridge being closed for about six months. Once construction started, the bridge needed additional materials to ensure the project's success, officials from the state Department of Transportation said back in July. Those materials needed to be manufactured.