Kitchen fire damages Carlton home on Vinecliff Street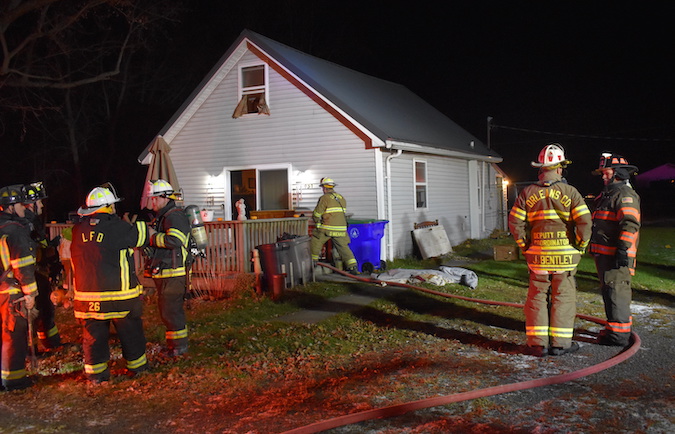 Photo by Tom Rivers
CARLTON – A kitchen fire damaged a home in Carlton this evening. Firefighters were dispatched to 931 Vinecliff St. at about 6 p.m.
The house is owned by Jody Sugar. She wasn't home at the time of the fire. Her son was able to get safely outside, and so were the family's dogs.
Firefighters were able to put out the fire with extinguishers, said Justin Niederhofer, the Orleans County Emergency Management director and a Carlton firefighter.
He said there is extensive damage to the kitchen. He suspects the stove may have been leaking propane gas, but the cause hasn't been determined yet.
Carlton was assisted at the scene by several fire departments.
Return to top