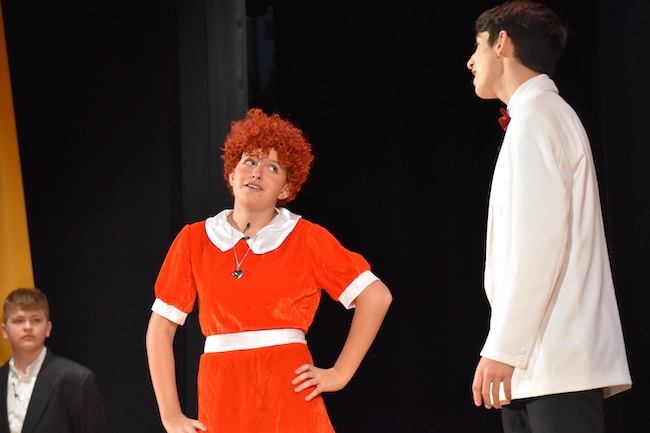 Photos by Tom Rivers
KENDALL – Adriana Schiavone performs the lead role in Kendall Junior-Senior High School's production of Annie.
In this scene, she is singing "I Don't Need Anything But You" with Daddy Warbucks, played by Christopher Nettles. Karter May, back left, is in the role of Drake, the butler at Warbucks Mansion.
Kendall performed the show on Friday and then with two performances on Saturday.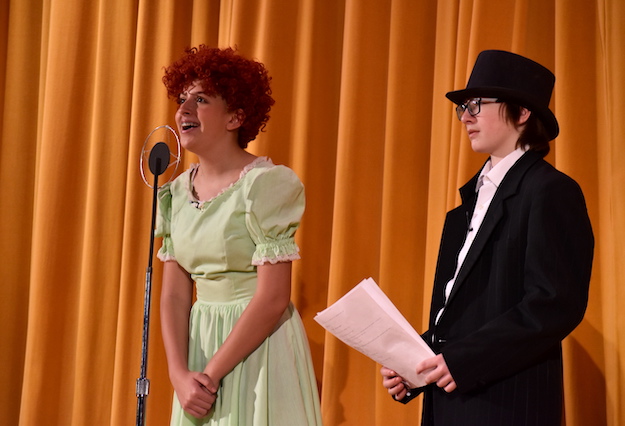 Annie appears on Bert Healy's radio show and sings "Maybe." Andrew Cole is in the role of Bert Healy.
During the radio show, Warbucks announces a $50,000 award to a couple that prove they are Annie's parents.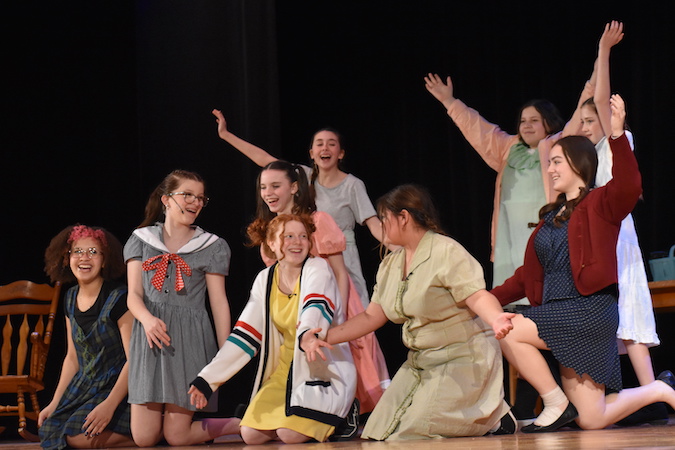 The orphans are listening to the radio show and they joyously sing "You're Never Fully Dressed Without a Smile."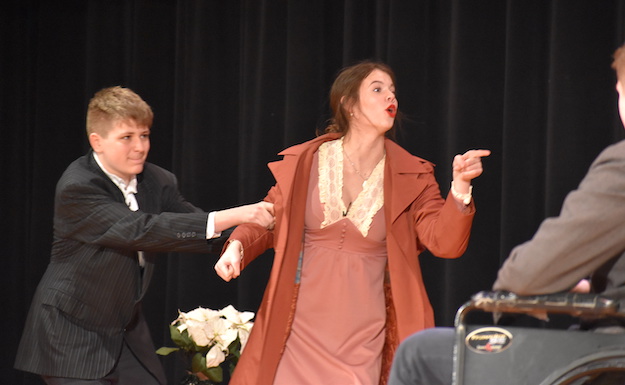 Lauren Pilon plays the role of Miss Hannigan, the orphanage matron with a drinking problem. She schemes with her younger brother, a convict Daniel "Rooster" Hannigan and his girlfriend Lily. They try to snag the $50,000 reward by pretending to be Annie's parents, with Miss Hannigan part of the ill-fated plot.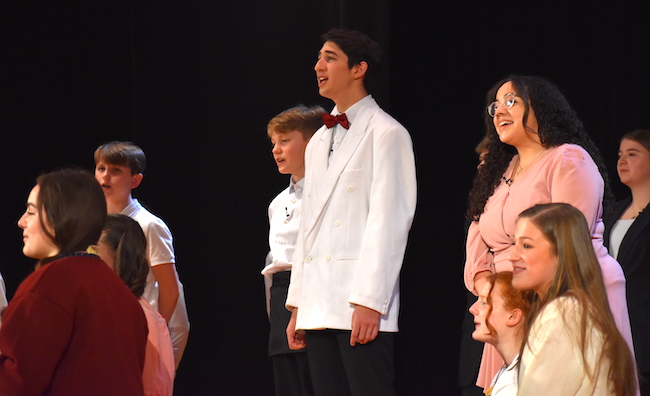 Christopher Nettles plays Oliver "Daddy" Warbucks, a billionaire businessman who initially doesn't like Annie because she is a girl. But he has a change of heart and loves her. Warbucks adopts Annie after the scheme is exposed from the fake parents trying to get the $50,000 reward, and Annie's true biological are discovered to be deceased.
In this photo Warbucks sings, "New Deal for Christmas."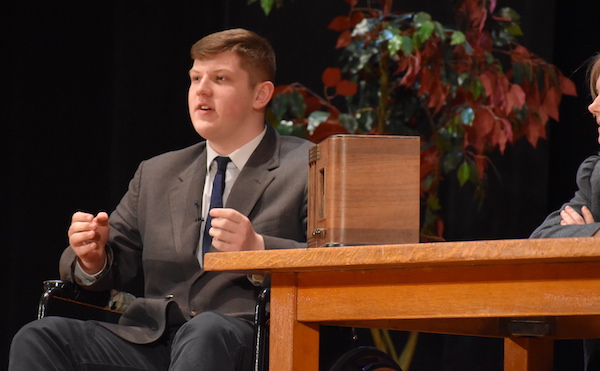 James Swift plays Franklin D. Roosevelt, the U.S. president who helps Warbucks finds Annie's parents. When FDR meets Annie, he is inspired to make a new deal and restore America's economy.