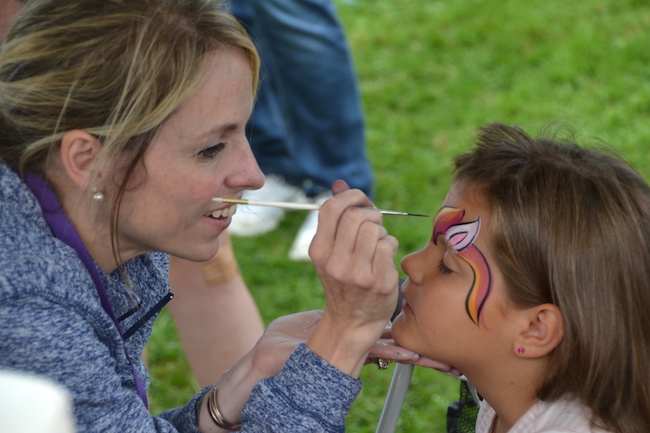 Photos by Tom Rivers
KENDALL – Taylor Czeh, 6, of Kendall gets her face painted by Melissa Salatino on Saturday during the Kendall Community Scarecrow Festival at the Town Park.
The scarecrow fest has been an annual tradition since 2010. It drew several hundred people for many free activities on a sunny, warm fall day.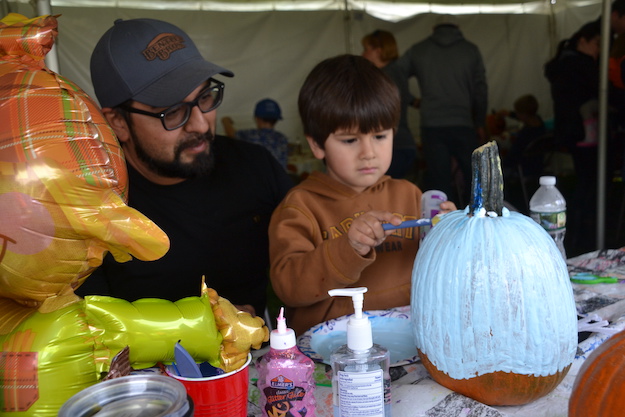 George Castaneda of Hamlin helps his son Sebastian, 4, paint a pumpkin. Panek Farm sin Albion donated about 200 pumpkins. Many businesses and sponsors donated to make the event free to the community.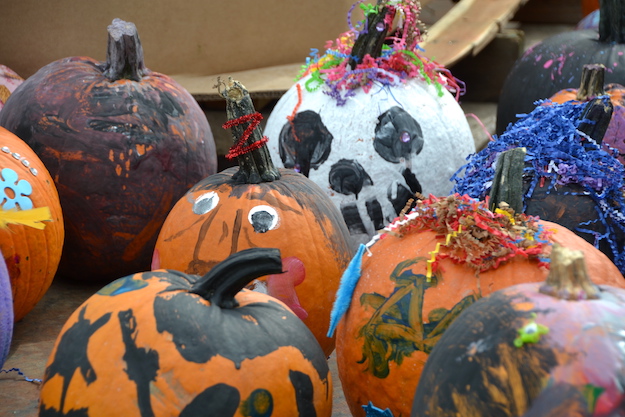 Some of the decorated pumpkins are on display.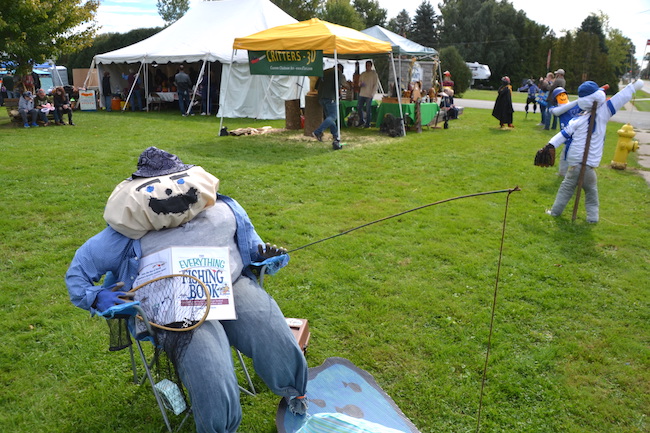 The scarecrow decorating contest was with a theme of "favorite outdoor activity." There were nine entries. Some of the entries included scarecrows playing baseball, fishing, bow hunting, relaxing by the water and doing other activities.
There was also a station where people could build their own scarecrows.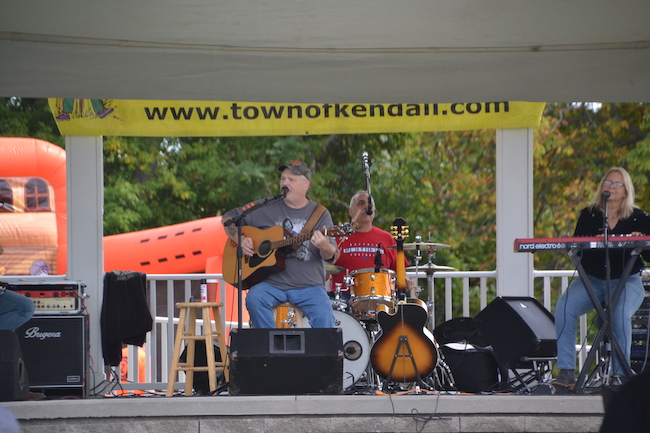 The band Rebel's Posse played country, southern rock and classic rock music at the gazebo.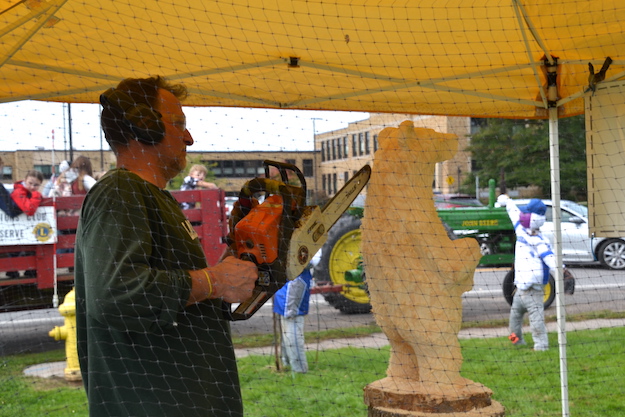 Jeffrey Cook of Fairport carves a bear with a chainsaw. He owns Critters 3D, a chainsaw-carving business.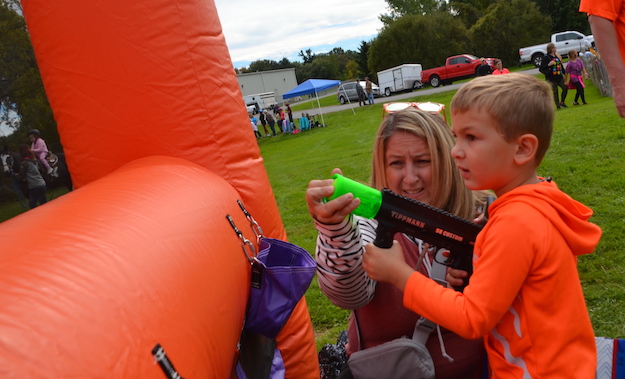 Emily Schmitt assists her son Barrett in the "Gun Smoke Shootout" activity where foam balls were fired at targets.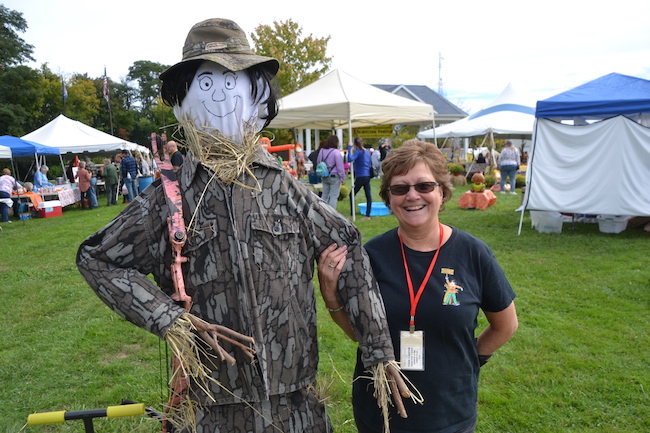 Becky Charland is the chair of the planning committee for the scarecrow festival. She is shown with a scarecrow with a bow hunting theme. Charland helped start the first scarecrow fest in 2010.
She praised the community for the support of the event and for the big turnout. Other committee members include Linda Kludt, Wendy Becker, Robin Schepler, Maggie Whelehan, Cheryl Werner, Candi Mael, Donna Dangler and Rene Cliff.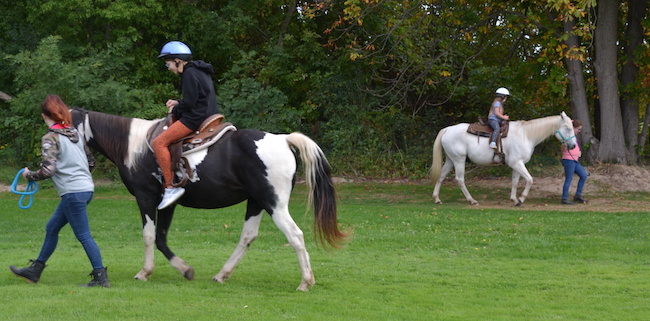 These kids enjoy pony rides.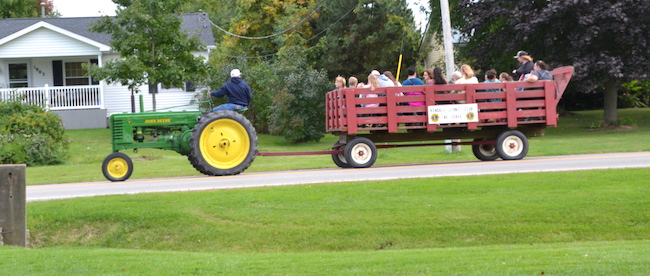 There also was a wagon ride through town, including to the firehall where there was a farmer's market with several vendors.