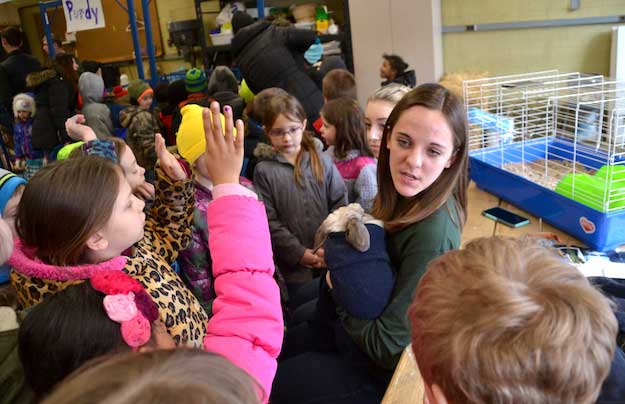 Photos by Tom Rivers
ALBION – Abby Pappalardo, a freshman at Albion, introduces elementary students to her bunny named Sable. The rabbit was one of the stops on Mini-Farm Day, which included a chance to meet farm animals and see tractors.
The Albion FFA runs the annual event. About 600 elementary students stopped by to see the animals and farm equipment.