Youth football teams rally for Albion boy, 5, fighting brain tumor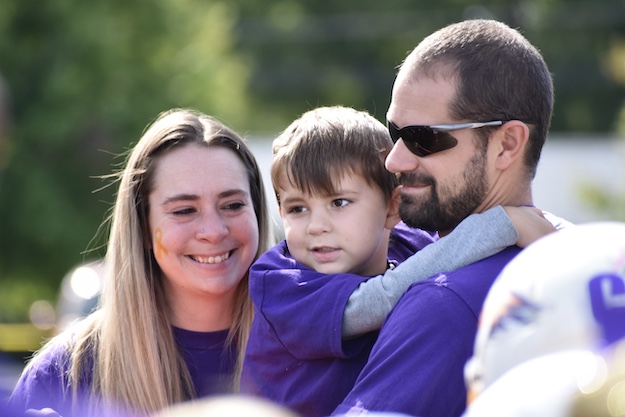 Provided photos
ALBION – The youth football teams from Albion and Akron rallied in support of Maddox Pearl, 5, and his family on Saturday when Bullard Park hosted four football games at the beginner, mini, JV and varsity levels.
The top photo shows Maddox Pearl with his parents, Katelyn and Ryan Pearl, at the coin toss before the game.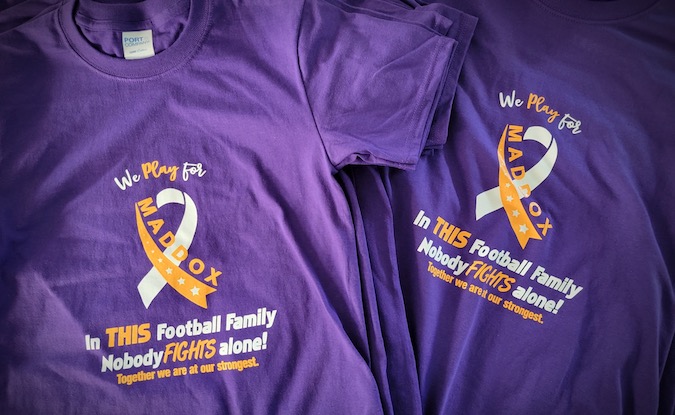 The Albion AYSAP organization sold these T-shirts for $15 to raise money for the family.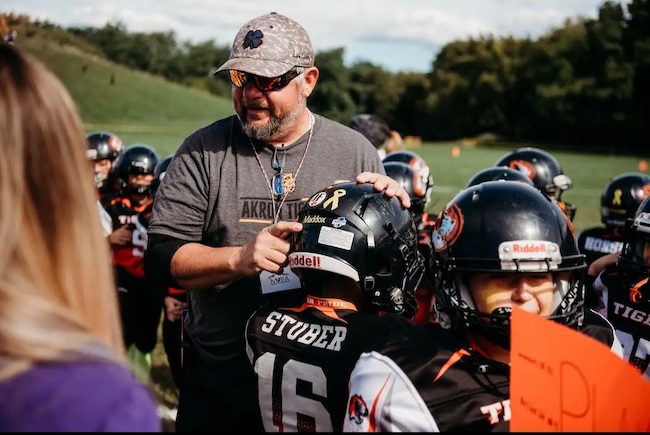 The Akron players wore stickers on the their helmets in a show of support for Maddox. Pictured is Akron coach Sean Luck with some of his players.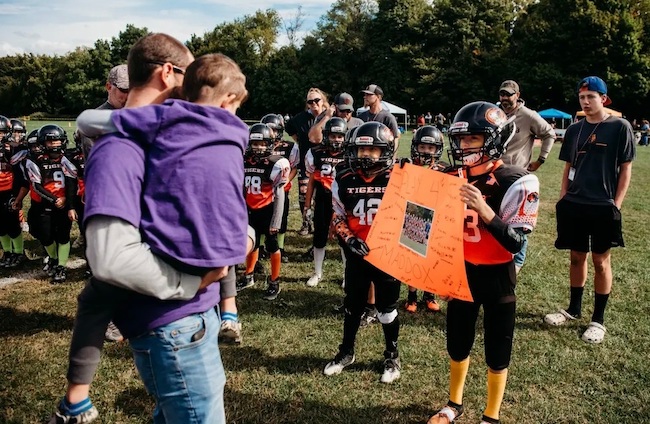 The Akron players signed a poster and presented it to Maddox and his family.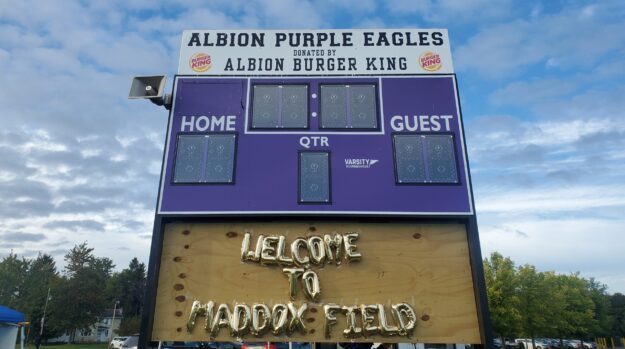 The new scoreboard at the field was temporarily named "Maddox Field" for the games on Saturday.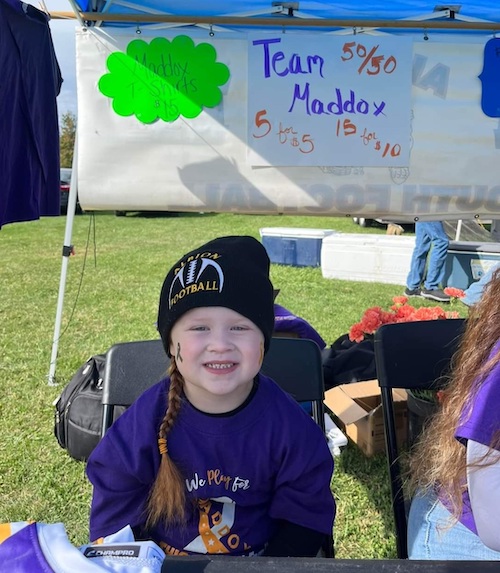 Hensley Allport sells shirts and 50/50 tickets for the benefit for Maddox and his family.