Youth football players from Albion, Batavia offer 9/11 tribute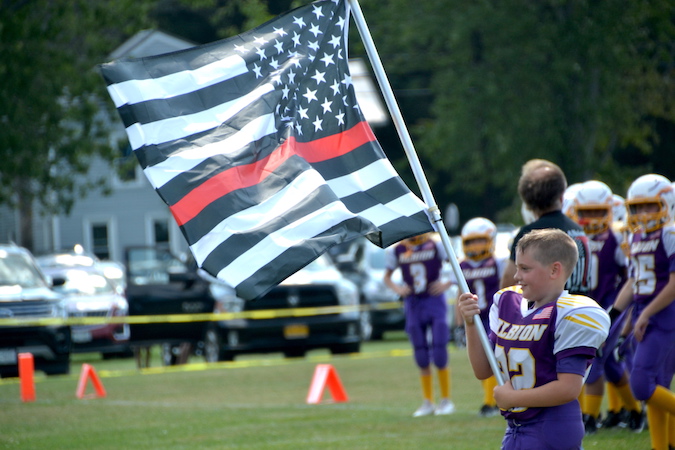 Photos by Tom Rivers
ALBION – Michael McElwain, a member of the Albion "mini" football team, holds a flag with a red stripe which shows support for firefighters.
Youth football players from Albion and Batavia had a Sept. 11 tribute between the mini and JV games on Saturday afternoon at Bullard Park.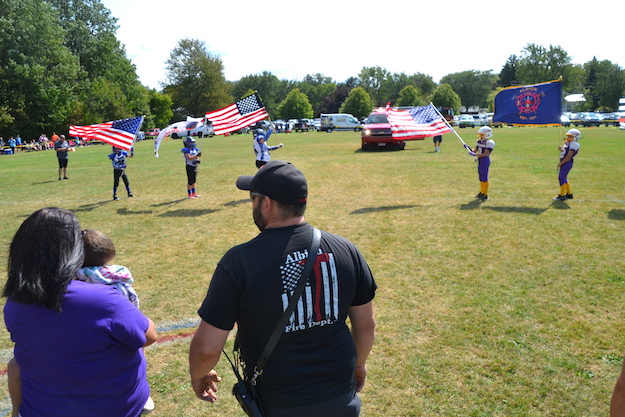 Local firefighters, including Albion Fire Chief Rob Connor, were welcomed on the field for the tribute, which was on the 20thanniversary of the Sept. 11 terrorist attacks. Active duty military, veterans and other first responders also were invited onto the field.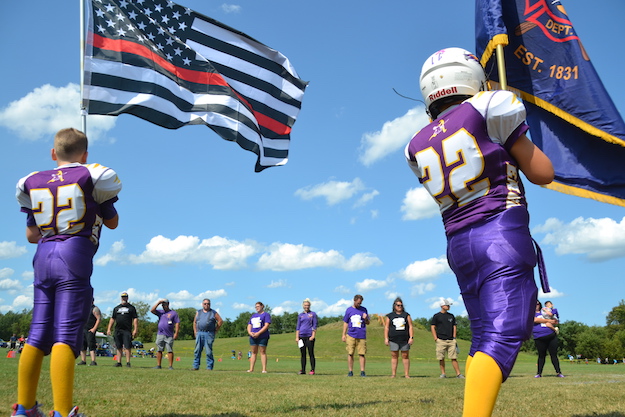 Michael McElwain, left, and Lucas Connor hold flags during a presentation on the field in between games.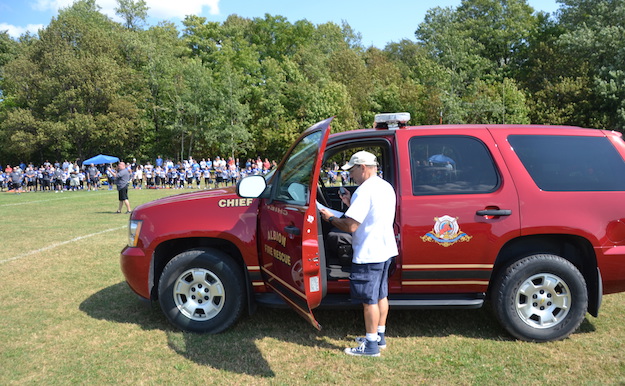 Pete Sidari, an Albion firefighter, speaks about the terrorist attacks on Sept. 11, 2001, when nearly 3,000 people were killed, including 343 New York City firefighters, 60 police officers in NYC and eight emergency medical technicians and paramedics.
Sidari had the group observe a moment of silence for the people killed in the terrorist attacks.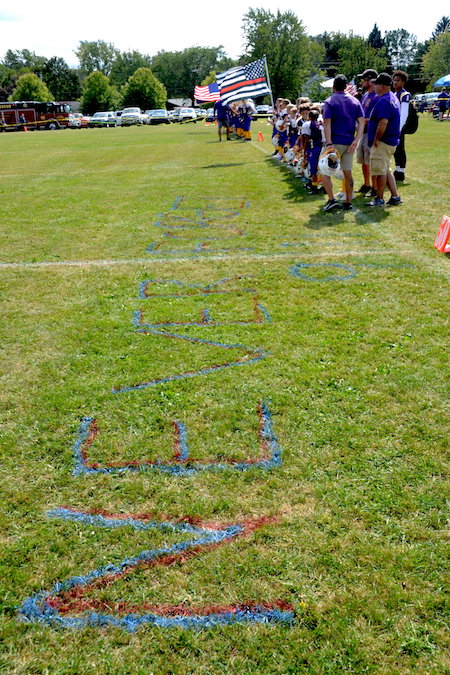 Geno Allport, commissioner for the Albion teams in the league, painted "Never Forget – 9-11" on the field. Allport and John Reigle, the Batavia commissioner, worked out the observance between the two games. Allport said he wanted the players to be more aware of why the country pauses to reflect on Sept. 11.
"I know they talk about it in school," Allport said about the terrorist attacks. "We're not going to forget. And we want the kids to form a positive relationship with the fire department and the police officers."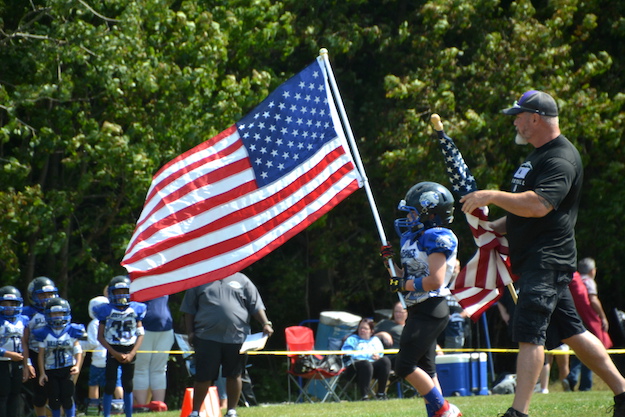 D.J. Moore of Albion directs a Batavia football player carrying an American flag during a 9/11 observance in between football games on Saturday at Bullard Park.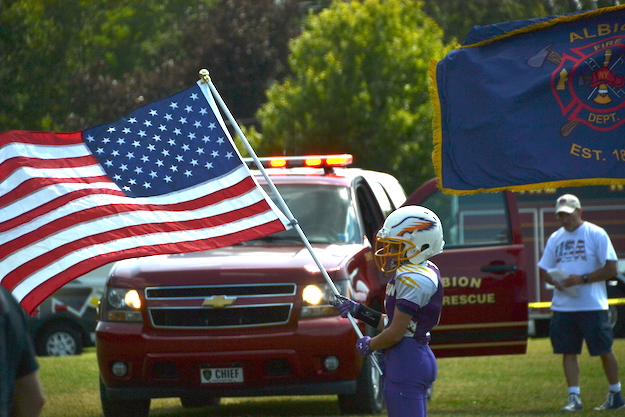 Rocco Sidari, an Albion youth football player, was one of the flag holders. His father Rocky Sidari is a former Albion fire chief and current county coroner. He also is an assistant coach at the mini level.