Young riders get tips for racing at Crusaders Motorcycle Club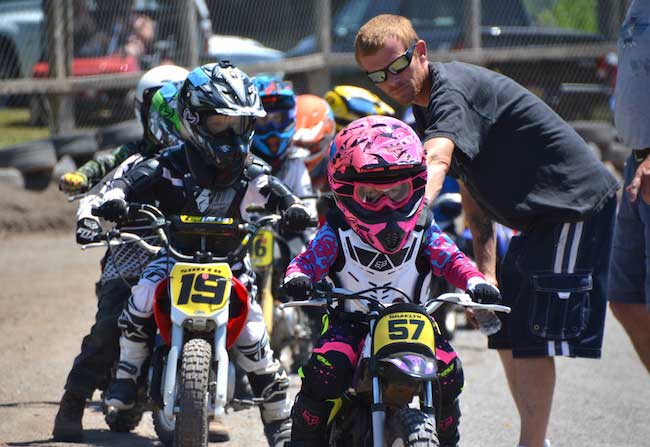 Photos by Tom Rivers
RIDGEWAY – Braelyn DiMatteo is in front of the line with this group of riders during today's training class at the Crusaders Motorcycle Club. The Crusaders have been holding a free training session for riders, ages 4 to 8. This is the third year the Crusaders have held the clinic at the race track on Culvert Road.
The class provides young riders with basic riding/racing skills. The 22 participants are being taught what all the different colored flags represent, how to watch for the green race light and to practice their starting skills.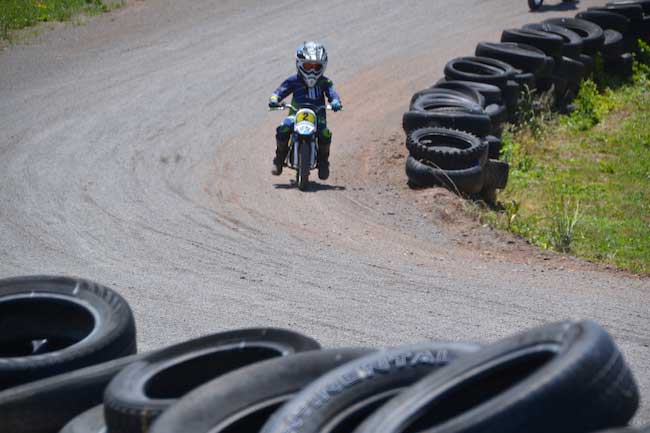 The riders are learning how to maneuver around the corners. By the end of the day, all the riders are expected to pick up their speed. The 50cc bikes go about 20 to 30 miles per hour in the races.
Besides teaching safety and riding skills, the Crusaders want to boost the number of new riders. The first year of the training class, there were six riders and then 12 last year.
Brad Hazel, 28, is one of the track's top riders. He helped lead the class today.
"We're teaching them riding techniques," Hazel said. "We're trying to get them in the sport so we can show them it's not as dangerous as people think."
Hazel's son Bryson, age 5, is one of the riders in the class today.
"If you start 'em young and get their technique when they are young, it will really help them in the long run," Hazel said.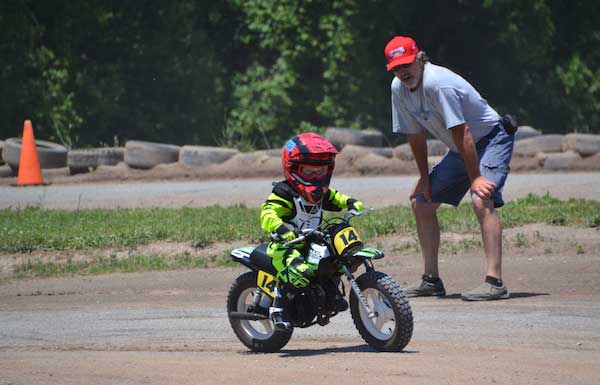 Kevin Hazel, president of the Crusaders, watches the riders and shouts encouragement. He encourages the young riders to keep their elbows up, look ahead and concentrate on the racetrack. Kevin is Brad Hazel's father.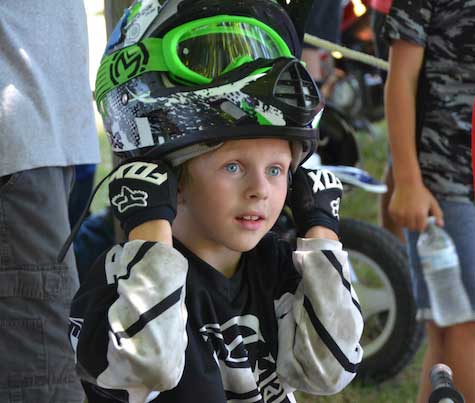 After a short break, Danny Shuler gets his helmet back on and is ready to ride.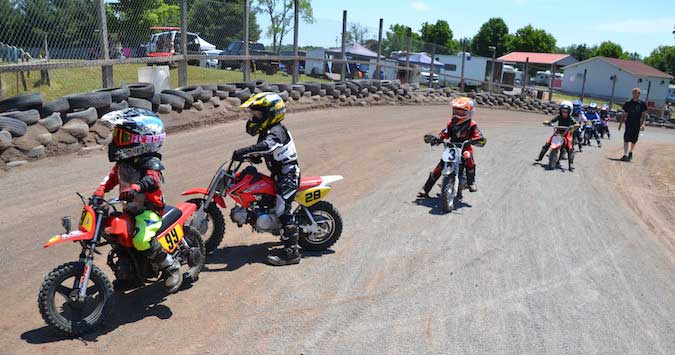 These riders head off the track after taking a few laps.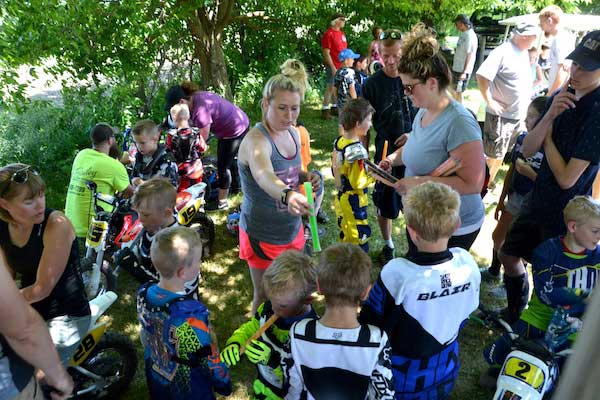 Amy Hazel, center, and Brandi DiMatteo pass out popsicles during a break. The temperatures have been in the mid-80s.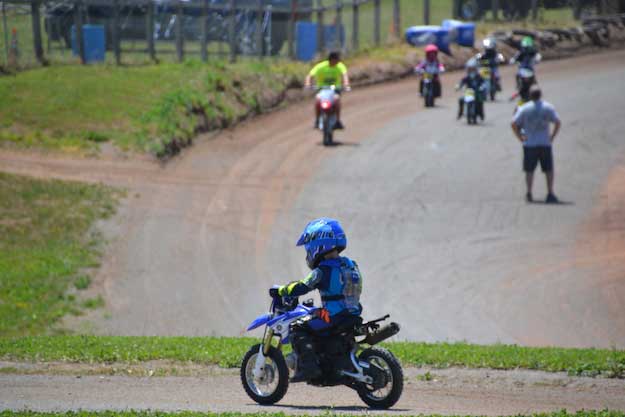 The Crusaders kick off their 61st racing season on Sunday with the first race at 12:30. There are usually about 500 spectators and 130 riders for each of the five races at the track.