Yates library welcomes bands this summer for concerts at new back patio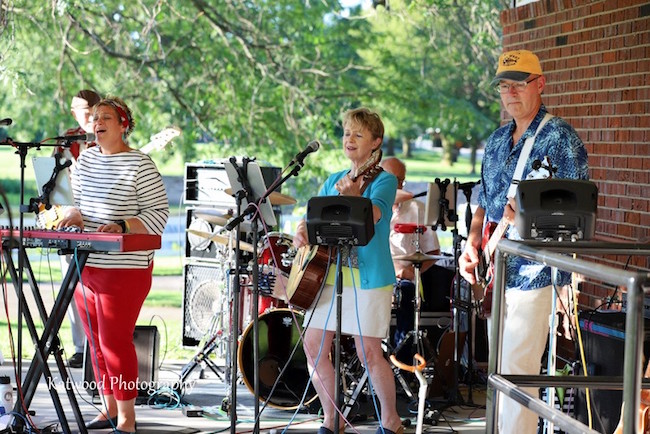 Photos courtesy of Kathaline Woodruff
LYNDONVILLE – The band Blue Sky performs Monday evening outside the Yates Community Library at the library's new back patio.
The library is hosting several concerts this summer on Monday evenings. The concerts receive some state arts funding through the Genesee-Orleans Regional Arts Council.
The concerts begin at 6:30 p.m. The schedule the rest of the summer includes:
Aug. 9 – Eagle Creek
Aug. 16 – Mr. Mustard
Aug. 23 – Laces Out
Aug. 30 – Barker Community Band.
The public is welcome to bring a lawn chair or blanket, even a dinner picnic for the events.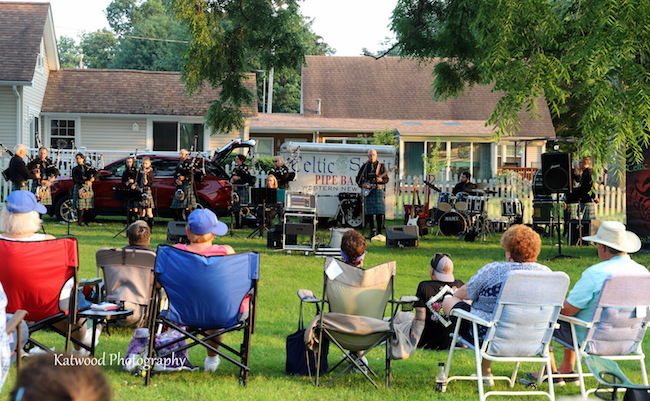 Celtic Spirit performed on the lawn behind the library on July 26. The pipe band mixes traditional bagpipe music with various modern instruments, in its own unique arrangements.
The library at 5 p.m. on Aug. 9 also is hosting a book discussion led by Anne Smiley about the three-volume graphic memoir, March, which is about the late Congressman John Lewis and his experiences as a leader in the Civil Rights movement.
The library's book club, "Renegade Readers," is reading March and will be participating in the discussion.