Yates celebrates 200th with party on Main Street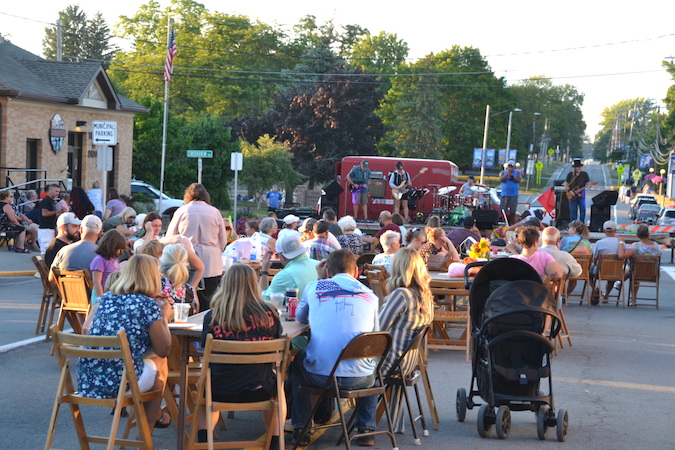 Photos by Tom Rivers
YATES – A section of Main Street was closed off to traffic so the Town of Yates could celebrate its 200th anniversary on Friday evening.
The local band Who Dats performed from 7 to 9 p.m. after deejay JT Thomas played music in the downtown.
The Who Dats include John Borello on guitar, Alona Kuhns on bass, Alex DeSmit on drums, lead singer Lonnie Froman and Ed Hilfiker on guitar.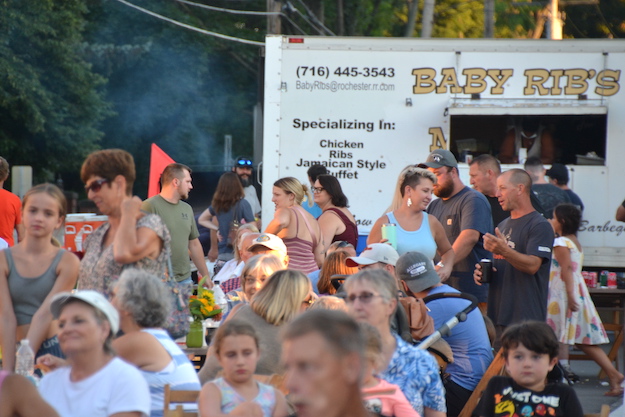 The street was closed between Maple and Eagle, with food trucks and tables and chairs on the street.
The "street fair" was the second of three bicentennial celebrations for Yates. The "Grand Finale Lake Fair" will be on Sept. 24 from 1 to 9 p.m. at the Town Park by Lake Ontario on Morrison Road.
Joanne Suhr helped organize the street fair. She was pleased with the attendance. Organizers estimated about 1,000 people came for parts of the celebration.
"The turnout was more than I expected," she said.
She recalled a street dance back in the 1980s and thought the public would respond to the event.
Suhr, a recently retired Lyndonville teacher, was happy to see different generations coming together for the event.
There were 20 different food and craft vendors for the celebration. There were also two tours of the Lynhaven Cemetery on Friday evening.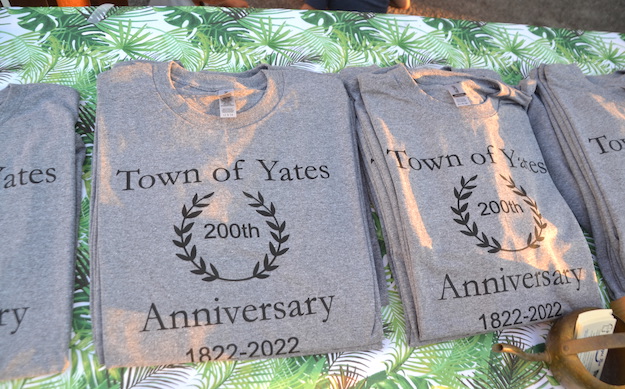 There are 200th anniversary T-shirts available for Town of Yates.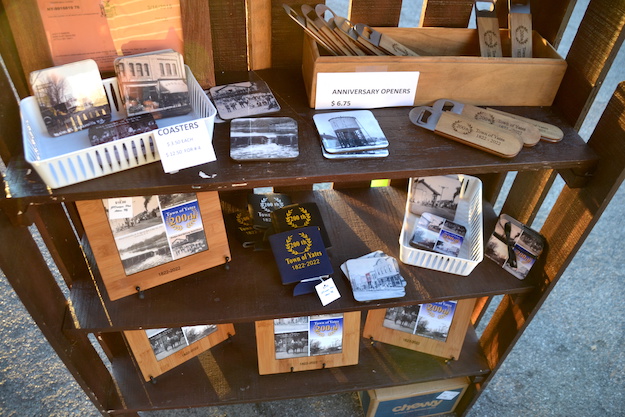 There are also bicentennial magnets and other Yates merchandise.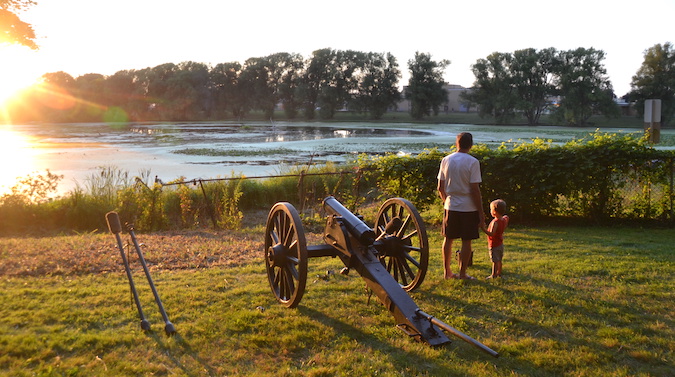 Jack Buckner of Medina brought his grandson Logan to see a Civil War encampment by Johnson Creek near the back of the municipal parking lot.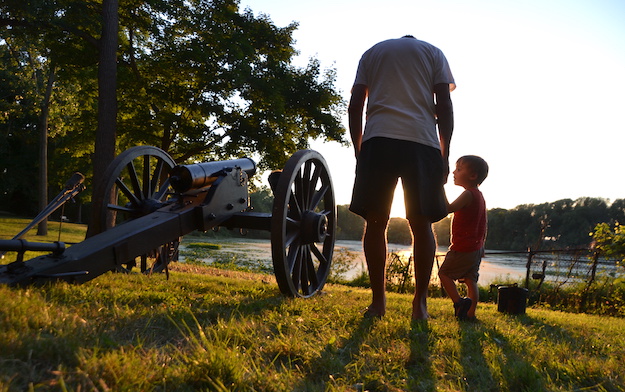 Jack Buckner and his grandson Logan are silhouettes as the sun sets. They looked over a Civl War cannon.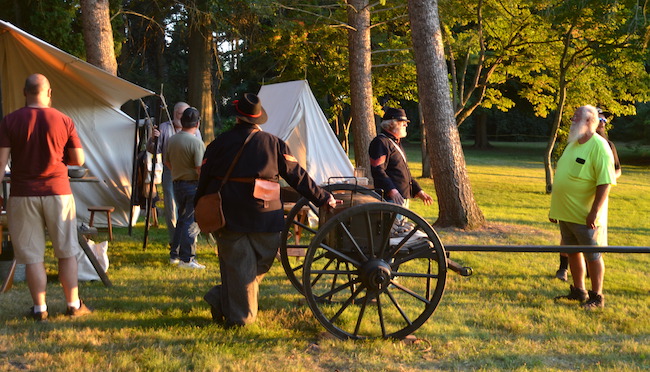 Myron Woolston of Corning and six other Civil War re-enactors answered questions from the public during a Civil War encampment. The re-enactors spent the night outside at their camp.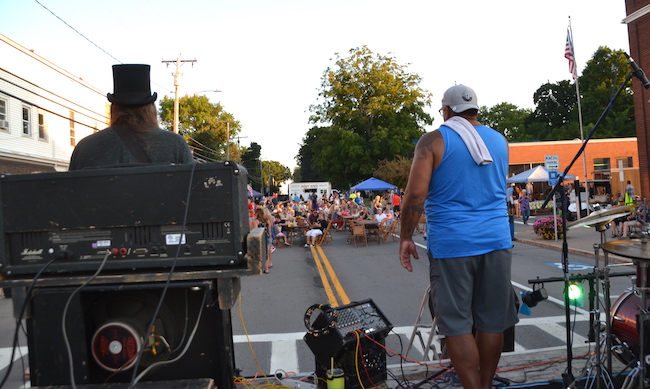 Who Dats lead singer Lonnie Froman, right, and Ed Hilfiker on guitar play in front of a crowd on a closed-off part of Main Street.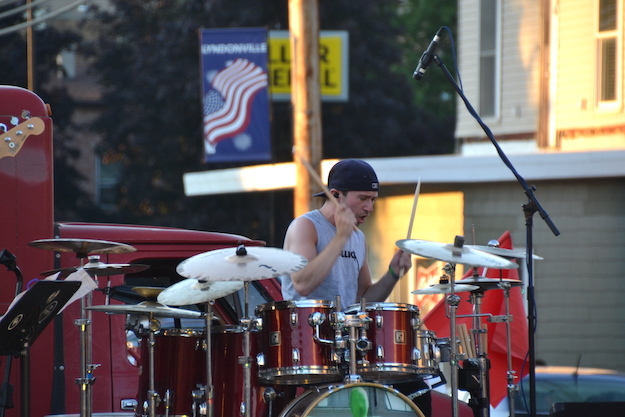 Alex DeSmit plays the drums for the Who Dats.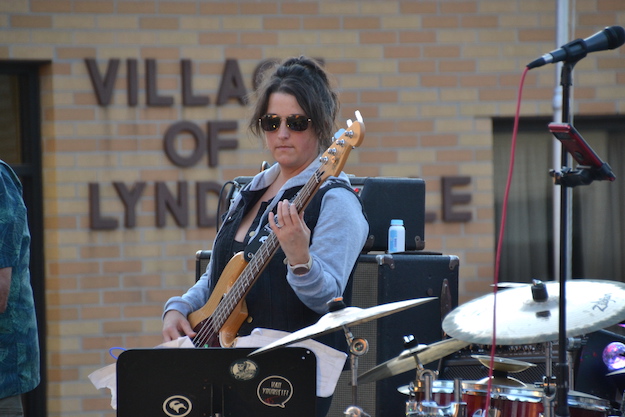 Alona Kuhns plays the bass guitar for the Who Dats with the Village Hall in the background.