Wrestlers pack punch in event at fairgrounds
Organizers pleased with crowd at 'Fairgrounds Fallout' and expect wrestlers to return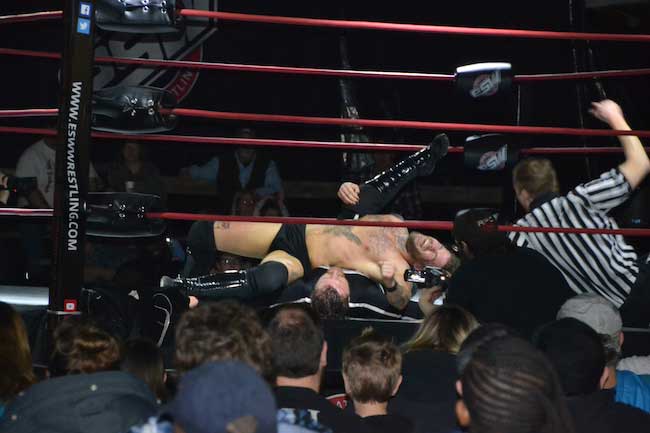 Photos by Tom Rivers
KNOWLESVILLE – Kevin (Lockwood) Blackwood, an Albion native, pins Scotty O'Shea during one of the matches on Saturday at the "Fairgrounds Fallout."
There were about 10 matches in the three-hour event, which featured independent professional wrestlers. Blackwood has been a featured wrestler with Empire State Wrestling for more than a year.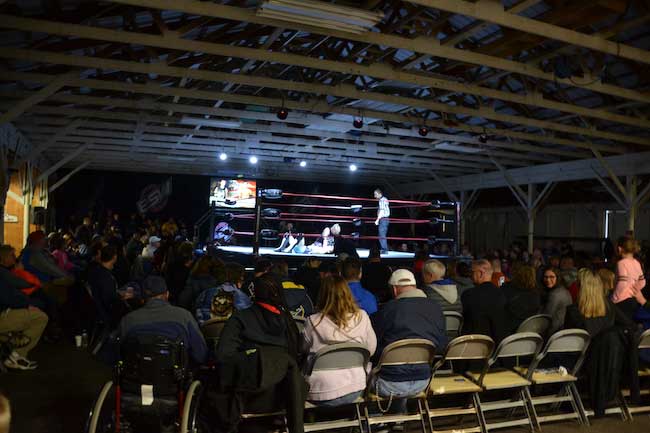 The Orleans County 4-H Fairgrounds for the first time hosted a wrestling event on Saturday, and 350 people attended the event in the Lartz Building, which was transformed with a ring, concessions stand, merchandise booth, and some intense lighting and sound.
Empire State Wrestling features independent pro wrestlers from the Buffalo-Niagara region and usually has its events in North Tonawanda at the St. Johnsburg Fire Hall.
Brett Stymus, the promoter, was pleased with the crowd, and their energy. He would like to make Knowlesville a mainstay in the ESW schedule.
"We'd love to come back," Stymus said. "The local community made it happen and got behind the wrestlers."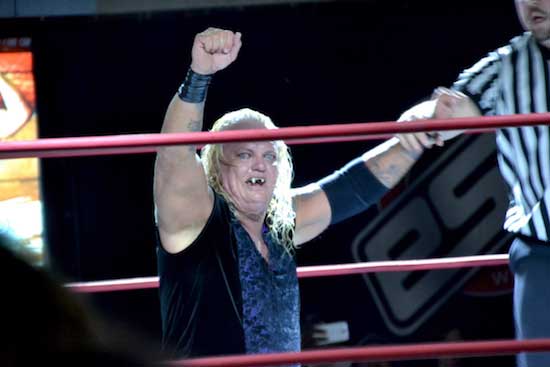 The wrestlers impressed the crowd. It looked very much like the body slamming shown on TV. In fact, one of those stars, Gangrel, flew in from Florida to be in the main event on Saturday in Knowlesville. Gangrel is a former WWF wrestler. He defeated Gregory Iron in the main event.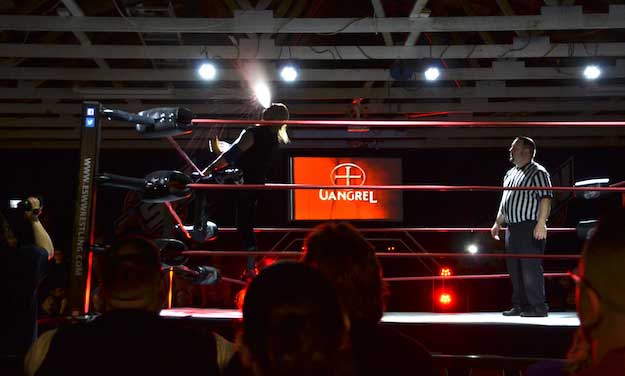 Gangrel, a vampiric character, entered the ring and did his signature pre-match routine of spitting "blood."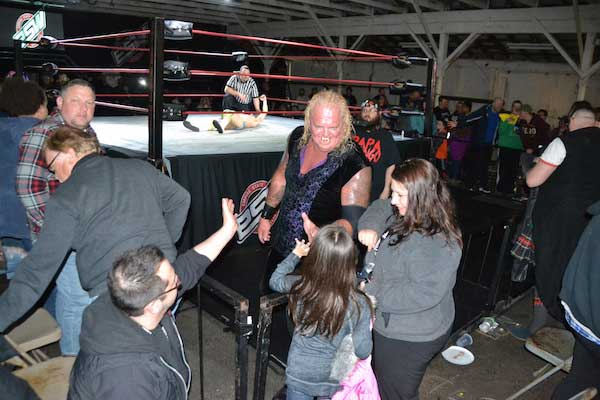 Gangrel takes time to meet fans after the finale on Saturday.
The East Shelby Volunteer Fire Company reached out to ESW for the event. The fire company would like to bring back the wrestlers, said Andy Beach, the fire chief.
He was very impressed with the athleticism and showmanship of the wrestlers.
"It's not what I expected," Beach said. "The wrestling itself is a lot more physical than I thought."
He also was pleased to see the Lartz Building, which normally hosts commercial exhibits during the fair, packed with people.
"I'm very happy and impressed with the turnout," he said.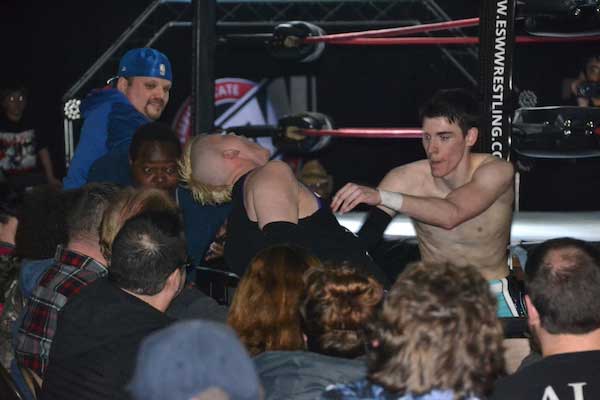 Gavin Glass, a Medina native, made his Empire State Wrestling debut in a match against Anthony Gaines for the Interstate Title. They had an intense battle with Gaines ultimately triumphing.
Stymus, the ESW promoter, said Glass was impressive in his debut.
"He hit a home run," Stymus said.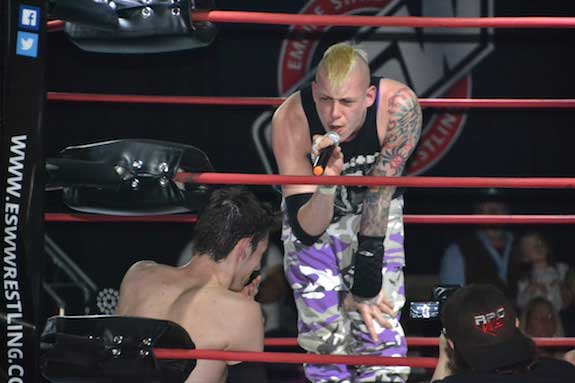 Anthony Gaines seemed to relish his role as a "bad guy." Here he is trash talking Gavin Glass. Gaines also shouted insults to crowd and enjoyed getting boos from the spectators.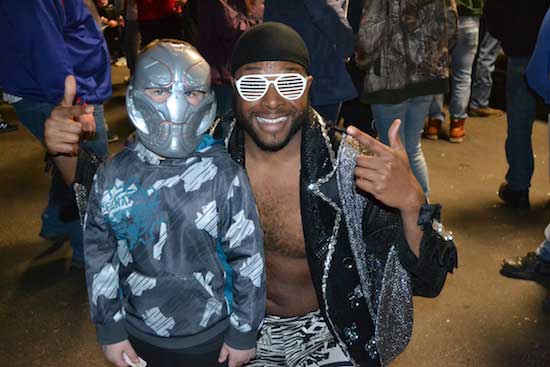 Frankie Feathers is one of the crowd favorites for the ESW. He is shown with Shone Effner, 6, of Medina.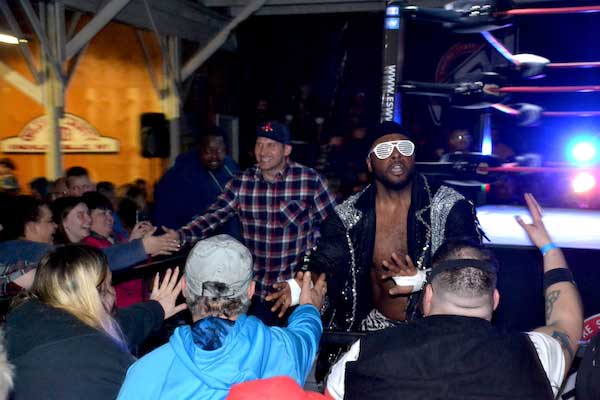 Frankie Feathers makes his entrance, followed by Wes Bedford of Albion, who won a chance to be Frankie's manager for the match.