Workplaces embrace costumes on Halloween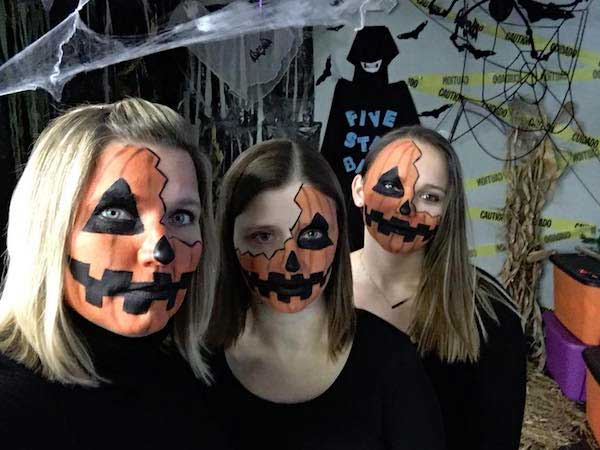 These employees at Five Star Bank in Medina dressed up for Halloween today. They include, from left, Tammy Yaskulski, Joleen Bessel and Erika Myhill.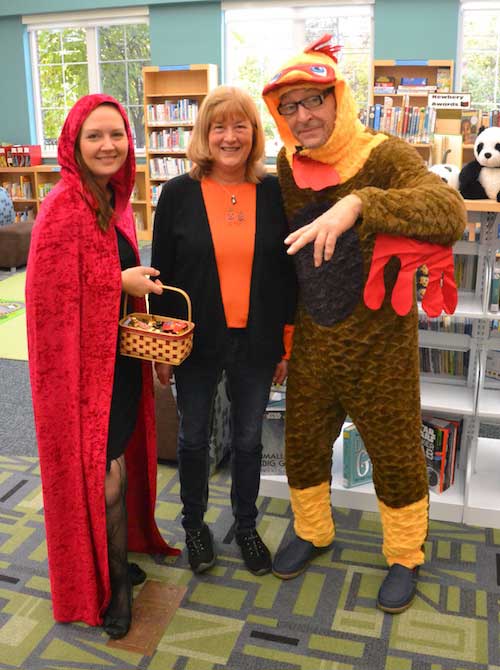 Photo by Tom Rivers: These staff members at Hoag Library in Albion also embraced the chance to get in costume for Halloween. They include Children's Librarian Teresa Gaylord as Little Red Riding Hood, Wendy Peters, and Dirk Climenhaga as a chicken.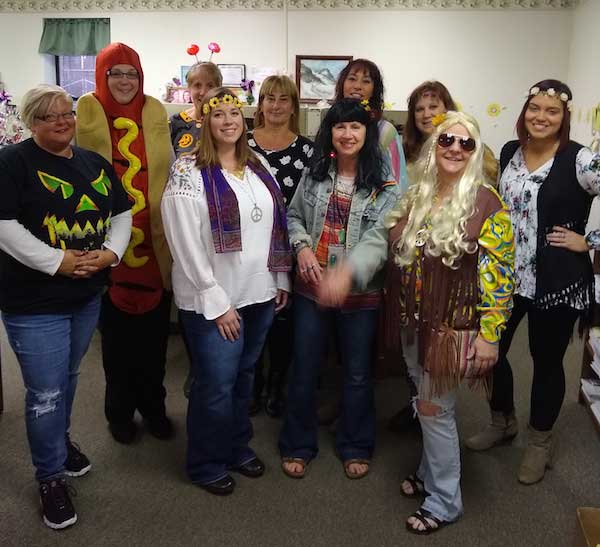 Staff at the Office for the Aging in Orleans County wore a variety of costumes, including several with a hippie theme.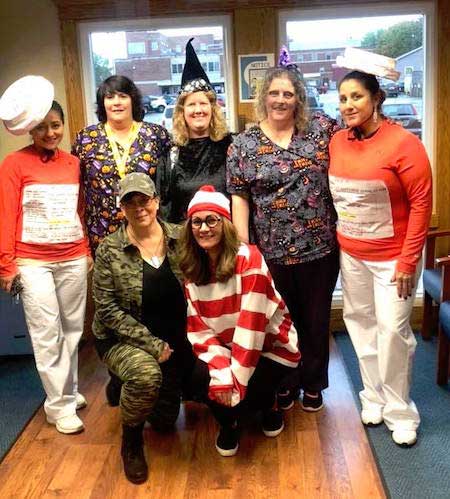 The staff at Dr. Thomas Madejski's office in Medina enjoyed the holiday today.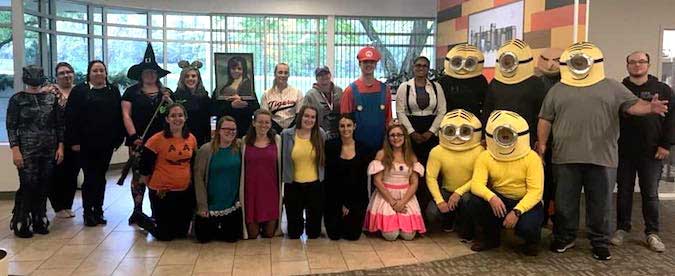 Many employees at Takeform Architectural Graphics in Medina dressed up for Halloween.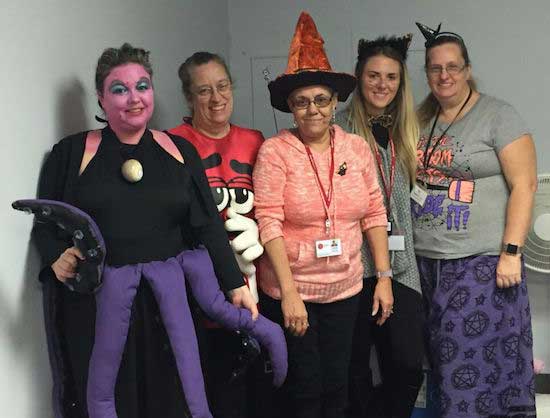 This group works in Dr. Madejski's Albion office.
Anyone else with other workplace photos of people in costume can send them to news@orleanshub.com.