Workers are dressed for Halloween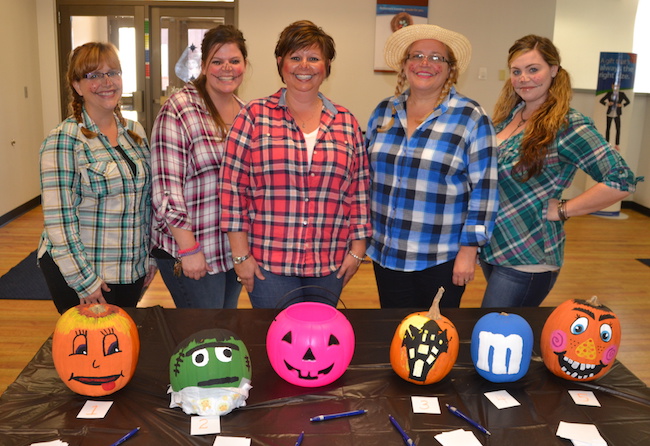 ALBION – Every Halloween, the staff at Five Star Bank in Albion dresses in costumes for Halloween. This year, the group decided to dress up as scarecrows. The group includes, from left: Renna VanEpps, Amy Bigley, Becky Dillenbeck (branch manager), Debbie Yockel and Erica Davis.
Orleans Hub welcomes other photos of people dressed up in costume at work today. Send photos and IDs of the workers to tom@orleanshub.com.