Work continues on historic cobblestone school on Gaines Basin Road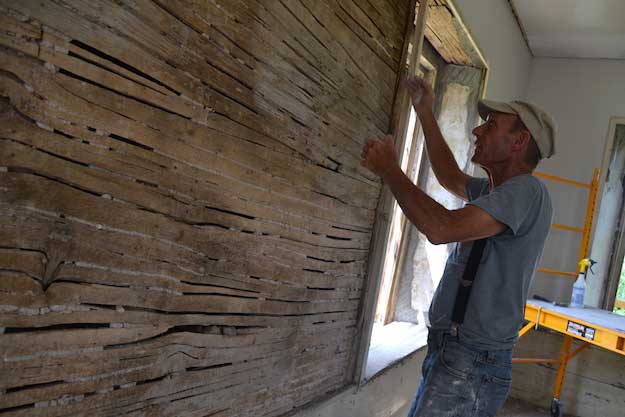 Photos by Tom Rivers
GAINES – Neal Muscarella of Albion works on putting new plaster inside the former Cobblestone Schoolhouse on Gaines Basin Road in Gaines.
Volunteers and contractors have been working on the building the past five years. It is now owned by the Orleans County Historical Association, which wants to use the building as a meeting place and also to display some historic artifacts from schools.
The building has accordion laths, which are thin, sawn boards that are partially split with a hatchet or axe. The splits are spread apart to form gaps for the plaster to key into. These early laths had an irregular board that expanded like an accordion.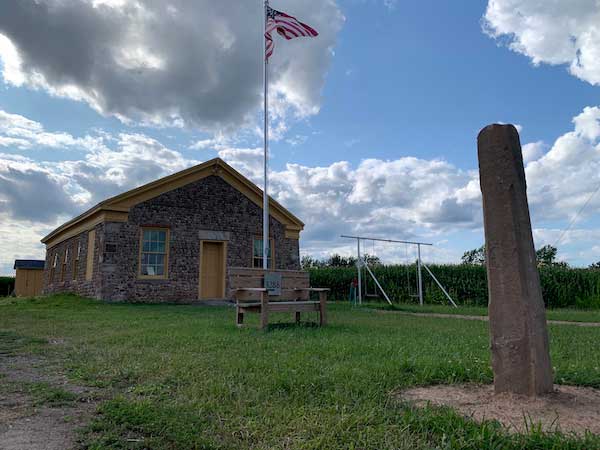 The schoolhouse was built in 1832, making it the oldest documented cobblestone building in the region, said Bill Lattin, a retired county historian and former director of the Cobblestone Museum.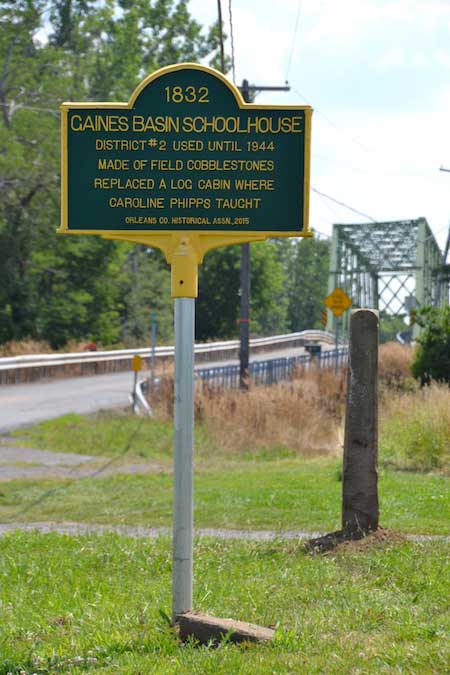 The schoolhouse is just north of the Erie Canal. The schoolhouse has added a flagpole, bench and historic marker. This summer two Medina Sandstone fence posts were installed on the property by Richard Nenni and Rick Ebbs. Ebbs also put a new floor inside the school.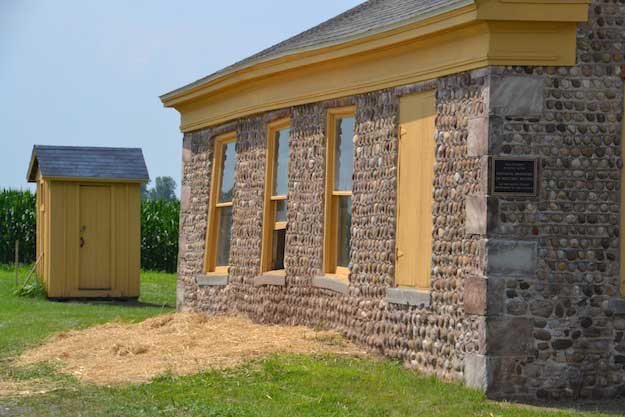 The building has sagged in spots which made replacing windows tricky. Lattin praised Fred Miller, owner of Family Hardware in Albion, for cutting windows to fit the odd shapes.
"With that building you throw away the level and go with the flow," Lattin said. "They aren't perfect rectangles."
The Historical Association also removed a tree next to the building, and had the roof reconstructed while replacing half of the rafters.
The tree was on the north side of the building and caused a lot of damage, particualy to the wall, Lattin said.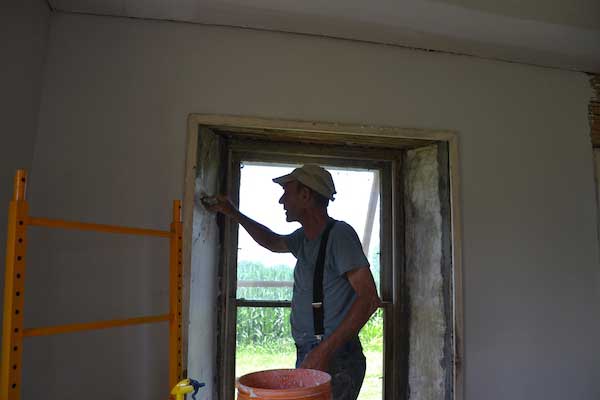 Neal Muscarella usually focuses on masonry work, but he also does plastering. He said he learned the skill from Adolf Genter of Albion. Muscarella is pleased to see the progress in keeping the 913-square-foot building.
"If they hadn't stepped up this would be a pile of stones," Muscarella said. "We're trying to bring it back to the original."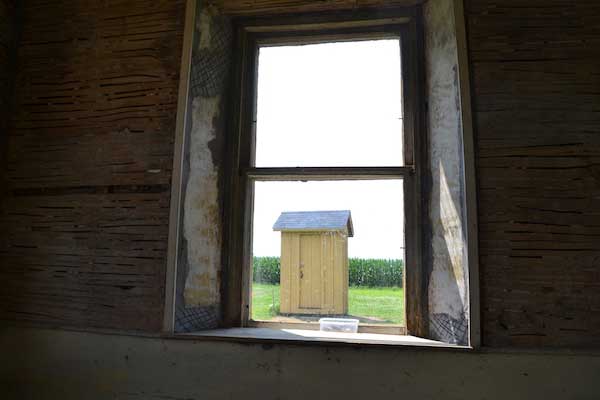 An outhouse in back of the schoolhouse was moved to the site in 2017. The privy was donated by Irene Roth and her daughters, Chris Sartwell, Marge Page and Arlene Rafter.