Woman injured in rollover accident in front of Walmart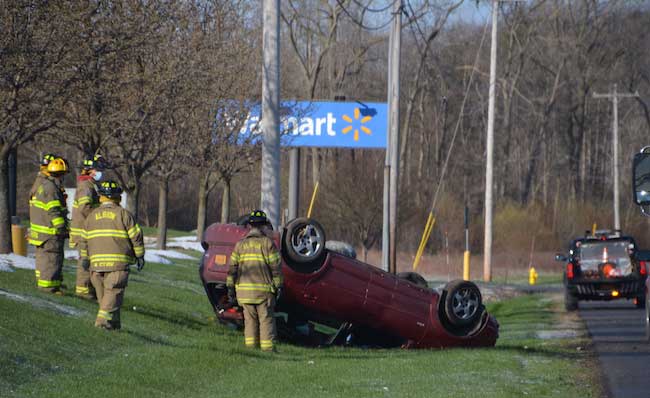 Photos by Tom Rivers
ALBION – A woman was injured when her SUV rolled over this morning on Route 31 in front of the Walmart.
The woman didn't need to be extricated but was helped out of her vehicle by Albion firefighters. She was then taken by COVA ambulance to Medina Memorial Hospital. She was up and walking and didn't appear to have serious injuries, an Orleans County Sheriff's deputy said at the scene.
The woman was travelling eastbound when she veered off the road and the vehicle flipped over at about 7:50 a.m. The Sheriff's Office is investigating the cause of the accident.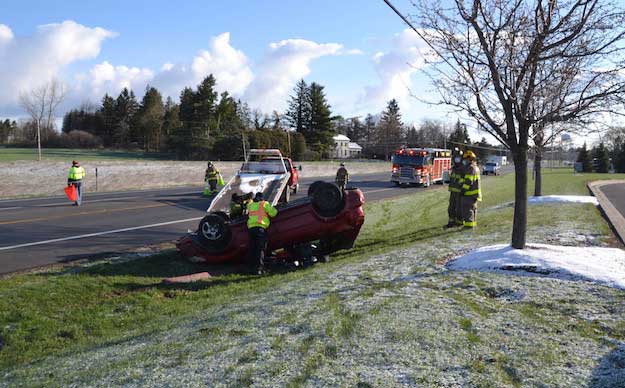 Frank's Auto in Albion removes the vehicle from the scene this morning.