With trees down, canal starts to reseed banks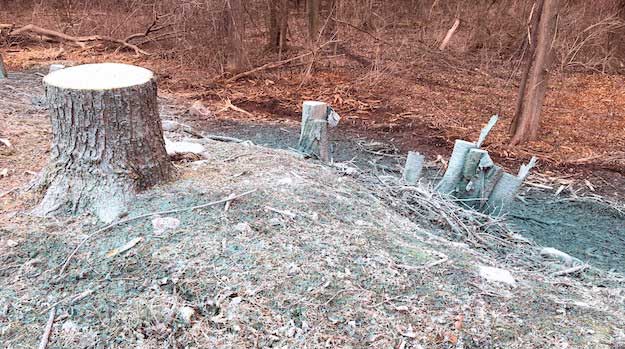 Photos by Tom Rivers
ALBION – Some of parts of the Ere Canal banks where trees were cut down late last year have been hydro-seeded in recent days. These photos show a section in Albion just west of the Brown Street bridge.
The seeding caught some people by surprise because the banks are littered with branches and chunks of trees.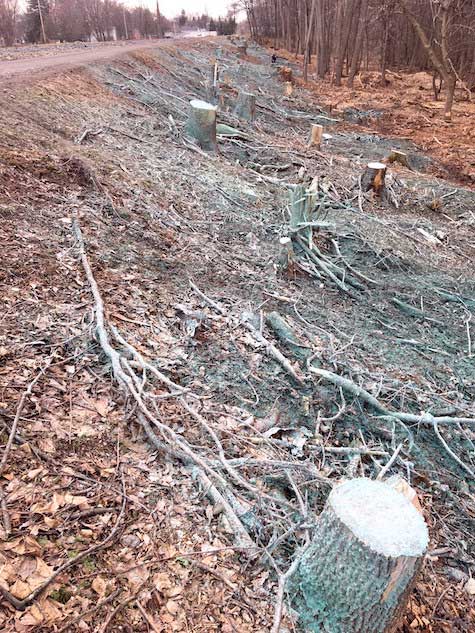 The Canal Corp. stated on its website that brush and trees will be removed from the site or may be chipped on site.
"Eventually the tree stumps will be excavated and removed and the affected area will be regraded. As the work progresses, all disturbed areas will be restored by establishing a grass surface that the Canal Corporation will maintain," the Canal Corp. stated on a Q and A about the tree-clearing project.
The canal hired a contractor to take down trees from Medina to Fairport. The trees have roots that can burrow into the soil, going under the towpath and reaching the canal walls. That can make the canal vulnerable to leaks and weaken the walls, Canal Corp. officials said.