With no large banquet for 2nd year, Care Net turns to online silent auction, garden gala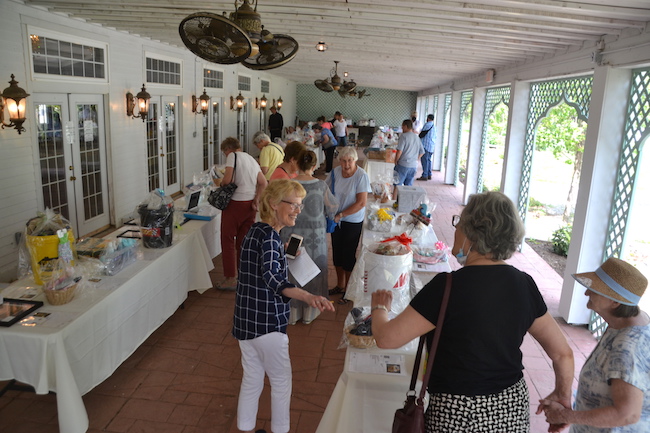 Photos by Tom Rivers
ALBION – Joyce Foley, a board member for Care Net of Greater Orleans, greets people during a garden gala Thursday at Maison Albion. Care Net has 90 items up for bid and that silent auction will continue throughout Sunday, ending at midnight.
Click here to see all of the items up for bid.
Care Net usually has a fundraising banquet attended by about 400 people in the spring. Last year's benefit was cancelled and Care Net opted to try the garden gala and online silent auction this year, with a goal of raising $25,000. As of 8:45 p.m. today, Care Net was up to $6,661.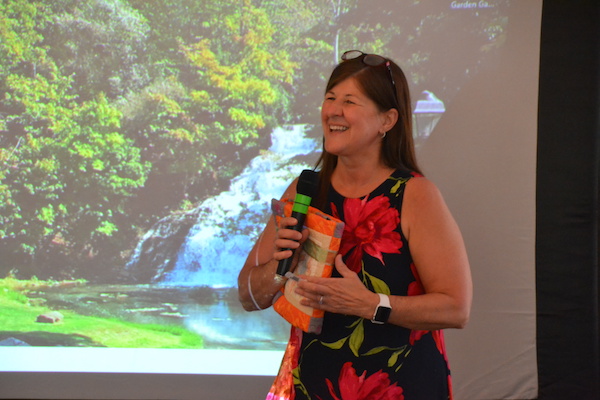 Wende Swick, Care Net executive director, welcomes people at the event on Thursday. The garden gala was spread out from noon to 8 p.m. to avoid a big crowd of people.
Care Net, like many other non-profit organizations, has been forced to cancel or downsize many of its fundraisers since the Covid-19 pandemic. The silent auction and garden gala was a chance to raise money for the organization and bring people together on a smaller scale to socialize and support Care Net.
The organization is located at 168 S. Main St., Suite 2 in Albion. Care Net is celebrating its 30th anniversary this year. It provides free services that include pregnancy and STI testing, limited ultrasounds, classes in parenting, Bible study and life skills, and material aid.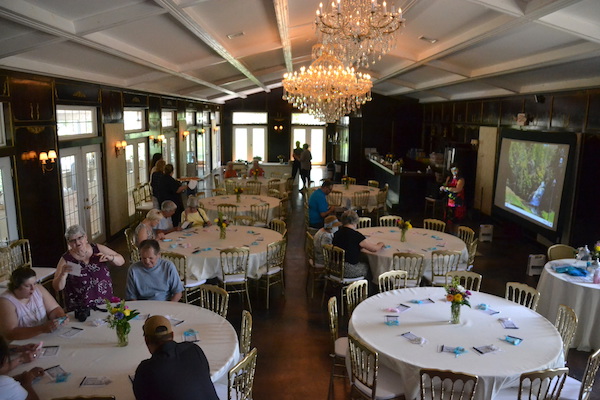 Maison Albion welcomed Care Net to use the site for free. Maison is owned and operated by Cole and Kerri Glover. They are offering 10 community groups the chance to use the site without a charge as a way to give back to the community.
This group settles into the ballroom for a virtual presentation from the keynote speaker. The Care Net banquet usually includes a high-profile speaker. Care Net this time welcomed a virtual speaker with a prerecorded message.
Victoria Robinson, a pro-life advocate, gave the keynote address. She is an author, public speaker and television personality. She is the director of external relations for the pro-life organization, Save the Storks, and lives in Nashville.