With no keynote speaker, community members share personal stories at Hoag event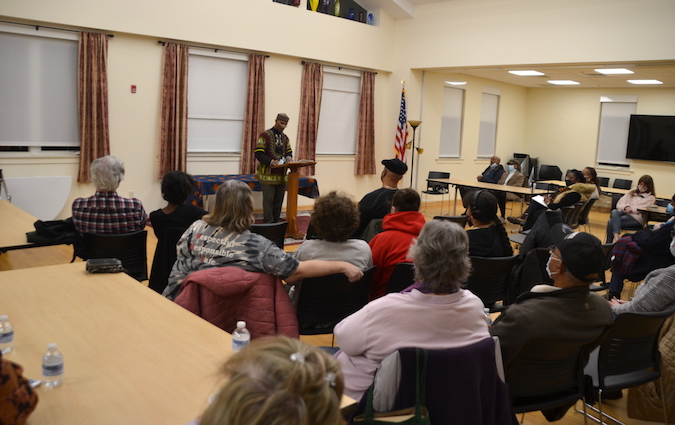 Photos by Tom Rivers
ALBION — Khabir Hillary of Albion speaks during a People Embracing Diversity event on Monday evening at Hoag Library. Hillary took to the podium after the speaker scheduled for the evening, Karima Amin of Buffalo, was unable to attend.
Amin was going to share a program about storytelling. When she was unable to be in Albion, several of the people in the crowd decided to offer their own personal stories.
Hillary spoke about the power of reading. He has always loved a book. He encouraged the crowd of about 50 people to inspire people to read.
"With a book you can go anywhere you want to," he said.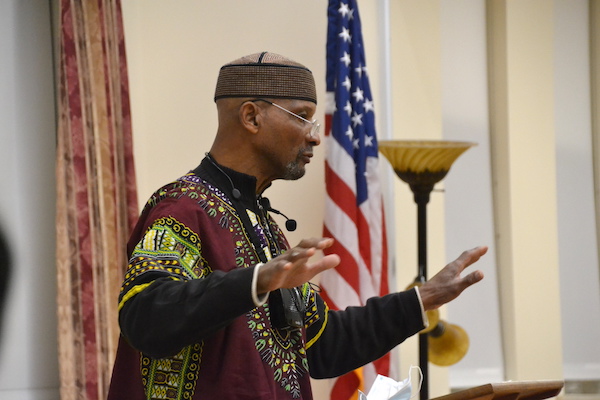 Hillary also shared about many inventors who were Black, people who had an idea and brought it to the masses.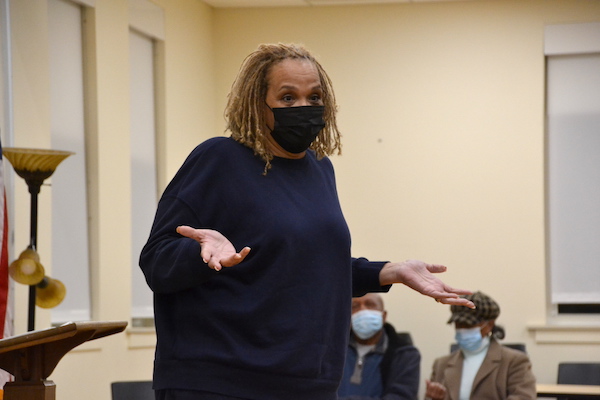 Sheila McCullough, chaplain at the Wyoming Correctional Facility in Attica, stepped in as an emcee to encourage people to share their stories.
McCullough talked about when she was a kid and saved up to buy her grandmother a new Bible. Her grandmother didn't want a new one. She preferred the well used Bible that was full of her personal marks, highlighting important verses.
Her grandmother instilled in McCullough a passion "to read, read, and read."
Joyce Riley of Albion, a past president of the Hoag Library board of directors, said she is one of 10 kids in her family. She said it's an amazing how human kindness can lift a person. In her nursing career that has taken her to many countries and later in public service, Riley said she has learned to be "fearless." And that fearless includes the courage to make mistakes and learn from them.
Riley said hearing stories from community members filled her with hope.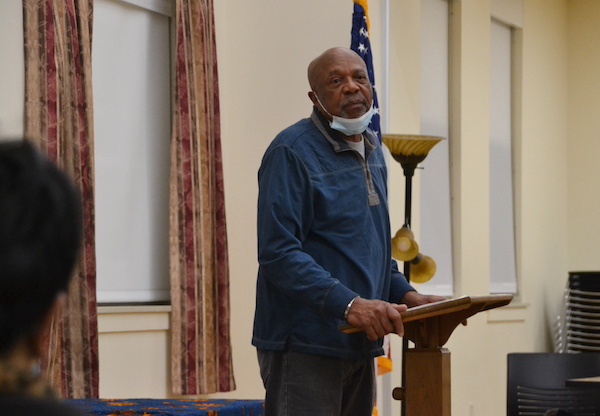 Henry Smith shared about being one of 24 kids in his family. He was born in South Carolina and moved to Rochester. He worked 32 years at Kodak, earned a master's degree, and later served on the Gaines Town Board and Orleans County Legislature, as well as running a driving school.
Smith said his father didn't have a degree, but was the smartest man Smith ever knew. Through it all, Smith said the greatest lesson he knows is "to treat your fellow man with respect."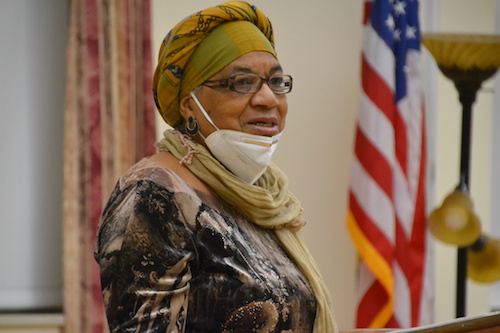 Malika Hill recalled her mother, who didn't stay in school after second grade because she had to work on a farm. Her mother would hold up produce with her bare hands in a grocery store, and could tell you the weight to the exact ounce.
"Education goes way beyond books," Hill said.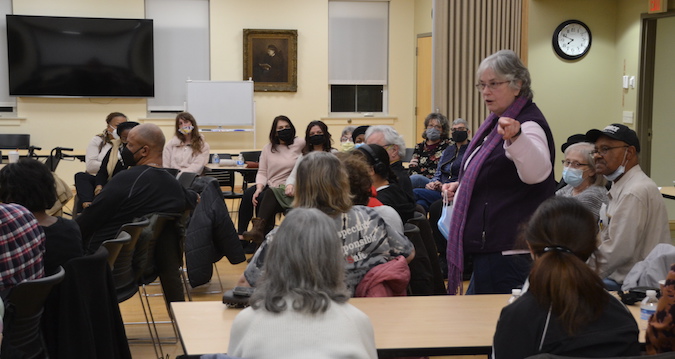 Kae Wilbert, one of the leaders of People Embracing Diversity, urged more community members to be part of the group. People Embracing Diversity has been meeting about five years with a goal of sharing stories and helping people to connect and get to know each other.