Winter weather advisory continues until 11 a.m. Monday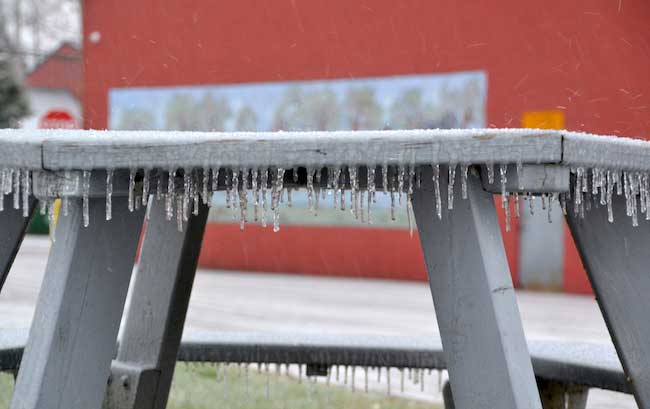 Photos by Tom Rivers
ALBION – Icicles hang on a bench by the Erie Canal in Albion near the fire hall around noon today.
The National Weather Service in Buffalo has extended a winter weather advisory until 11 a.m. on Monday for Orleans, Niagara, Genesee and northern Erie counties.
Total snow accumulations of up to 2 inches and ice accumulations of up to one quarter of an inch are expected. The Weather Service warns of very poor travel conditions. Some power outages and tree damage is possible due to ice accumulation.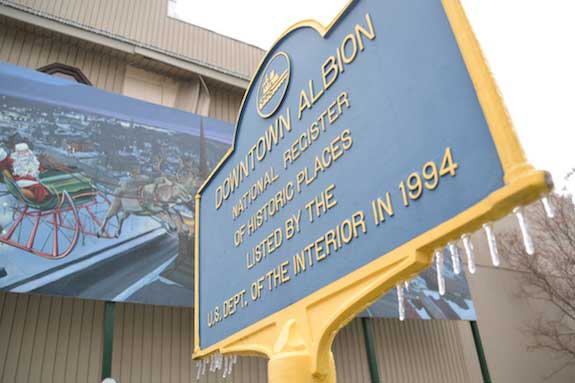 Icicles seem to be everywhere, even on the historical marker in downtown Albion at Waterman Park with the Santa mural in the background.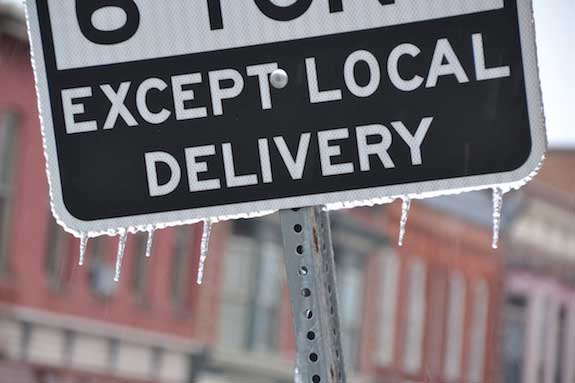 This is sign on East Bank Street, notifying there is a weight limit of 6 tons for trucks.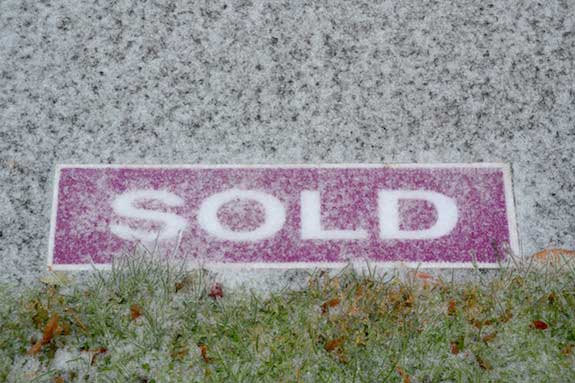 A "sold" sign is getting buried in ice on the sidewalk on East State Street.