Winter storm dumps snow on Orleans, WNY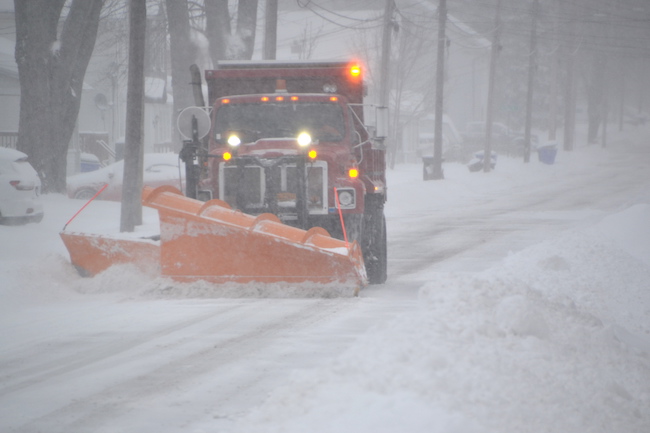 Photos by Tom Rivers
ALBION – The Albion Department of Public Works plows East Park Street this morning after several inches of snow fell overnight.
A winter storm warning remains in effect until 1 p.m. today for Orleans and Western New York. Another 1 to 3 inches of snow is expected to fall today. Winds gusting as high as 35 miles per hour will create blowing snow along the southern Lake Ontario shoreline, the National Weather Service in Buffalo said. There could be freezing rain after 11 a.m. today.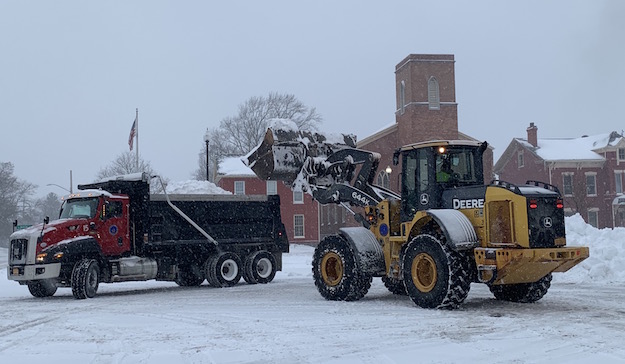 The Orleans County DPW clears snow from the parking lot at the corner of East Park and Main streets at Courthouse Square. The county has delayed opening office buildings until 11 a.m. today to have more time to clear the parking lots and have better road conditions for employees.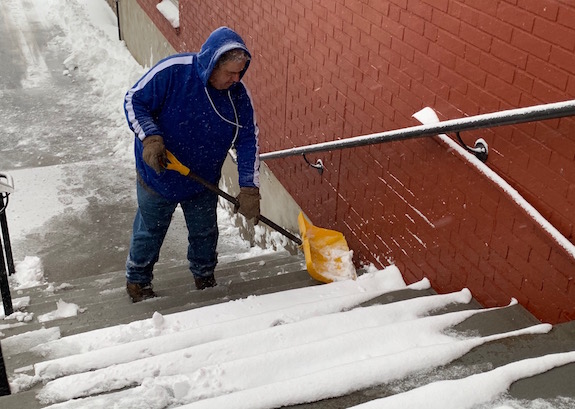 Chris Finney, a maintenance worker for the Orleans County DPW, clears the steps leading to the back of the Orleans County Courthouse.