Winter returns to Orleans County, WNY
3-4 inches of snow expected to fall today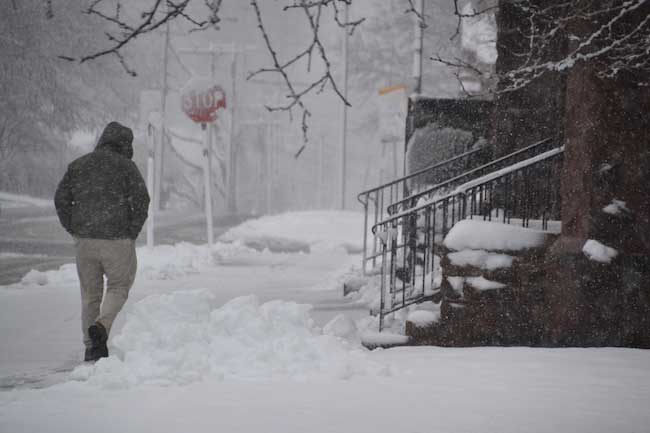 Photos by Tom Rivers
Orleans County residents woke up to snow this morning. The the top photo shows a man headed to Mass just before 8 a.m. at St. Joseph's Catholic Church in Albion (Holy Family Parish).
The National Weather Service in Buffalo has issued a winter weather advisory for Orleans, Niagara, Genesee and northern Erie counties until 2 p.m. today.
Those counties could get 3 to 4 inches of snow today.
"Wet snow will produce poor visibility and slushy road conditions through midday, with the worst travel conditions likely to be during the morning commute," the Weather Service said.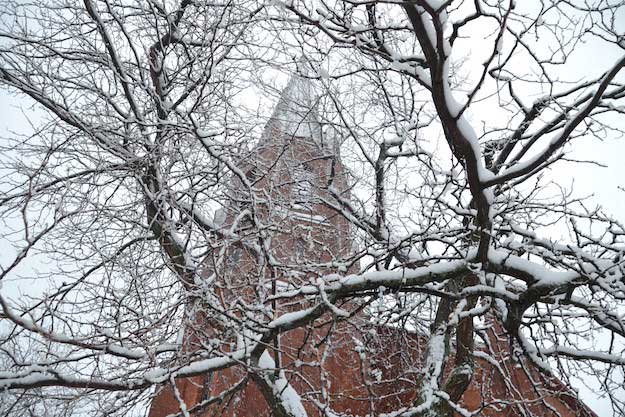 The branches are covered in snow on this tree by First Baptist Church in Albion.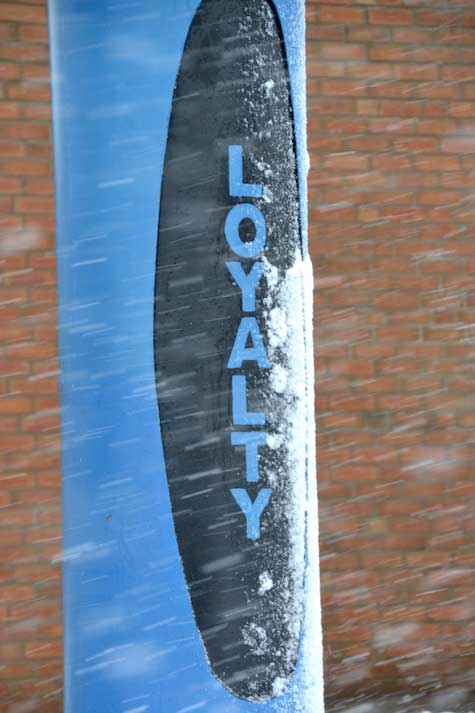 One of the big crayons in front of the Ronald L. Sodoma Elementary School in Albion has been battered with snow this morning.