Winning teams well below par in Albion Rotary golf tournament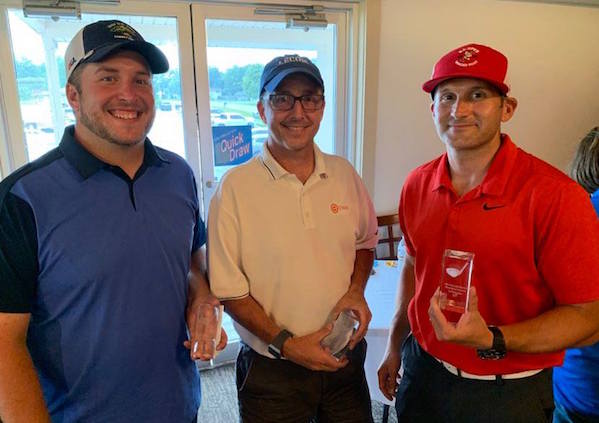 Photos by Tom Rivers
ALBION – The winning teams in the Albion Rotary Golf Tournament were all well below par during last week's Albion Rotary Club golf tournament at Shelridge Country Club.
The winning men's team shot a 56 in a best ball format. That was 16 under par. That team included, from left: Zack Burgess, Marc O'Hearn and Wes Bedford. (Guy Eaton also was on the team but isn't included in the photo.)
There were 20 teams on the par 72 course. Proceeds from the tournament will go towards the Leadership Orleans program and a transportation program through Office for the Aging.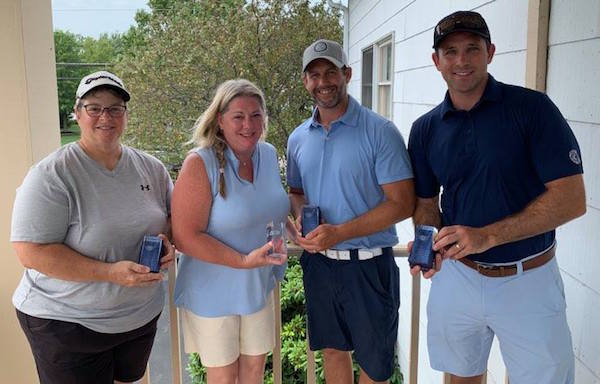 The winning mixed doubles team shot a 64. Those team members include Michelle Morgan, Jennifer Ortlieb, Brian Wirth and Sam Gugliuzza.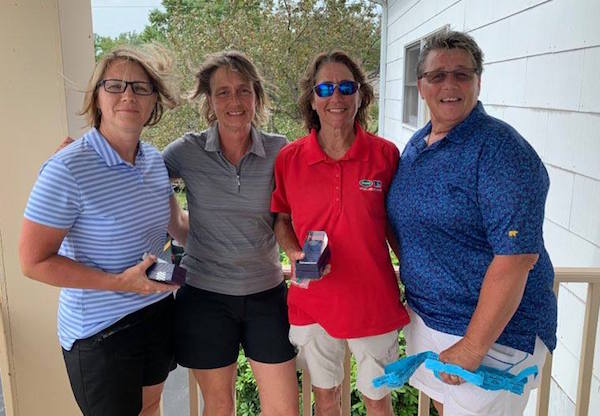 The winning women's team shot a 69. They include Betty Kepner, Kelly Froman, Sherry Palmeri and Mary Guzik.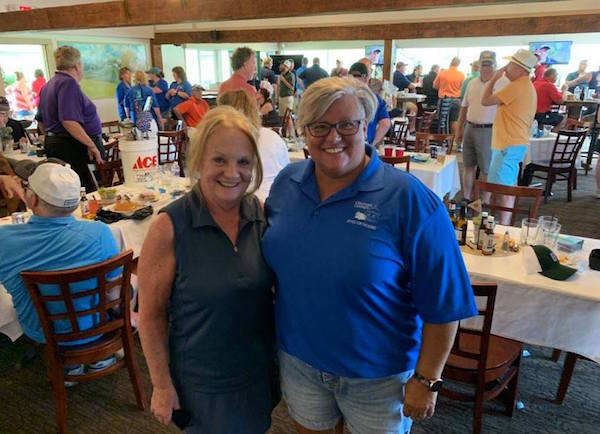 Cindy Perry and Becky Karls, members of the Albion Rotary Club, organized the event. They are shown at the club house at Shelridge.