Winning speech urges Americans to vote, be active citizens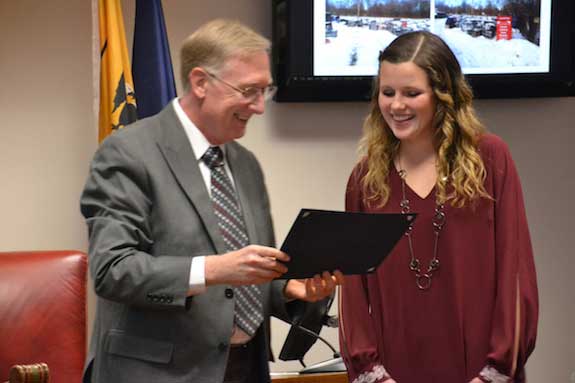 Photo by Tom Rivers: Emily Blanchard, a senior at Albion, is congratulated by David Callard, chairman of the Orleans County legislature, after she delivered her speech that won the American Legion Oratorical district level competition recently in Buffalo. Blanchard has advanced to the zone level competition on Feb. 11 in Mount Morris.
Blanchard entitled her 8-minute speech, "The Future of Our Nation." She spoke of amendments that allowed African Americans and women the right to vote, and another amendment to the Constitution that lowered the voting age from 21 to 18.
"Voting is the key aspect that drives democracy," she said.