Winning poster picked for Strawberry Festival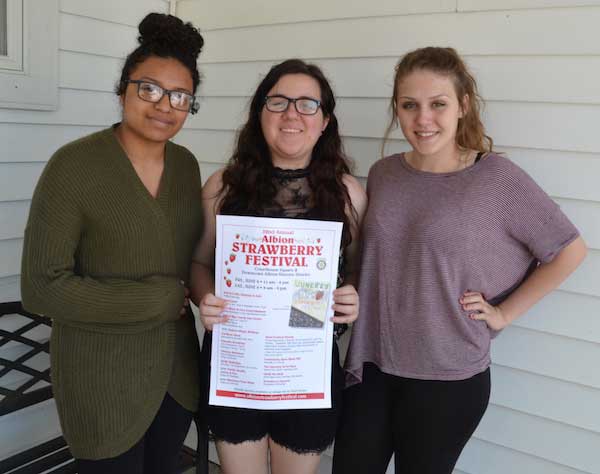 Photo by Tom Rivers: The top three poster creators for the Albion Strawberry Festival are pictured today after they were recognized at the Albion Rotary Club meeting. Pictured from left include: Janelis Mateo, second place; Rebekah Thompson, first place; and Kaleigh Albanese, third place.
All three are seniors. There were about 40 entries from Albion students in the contest.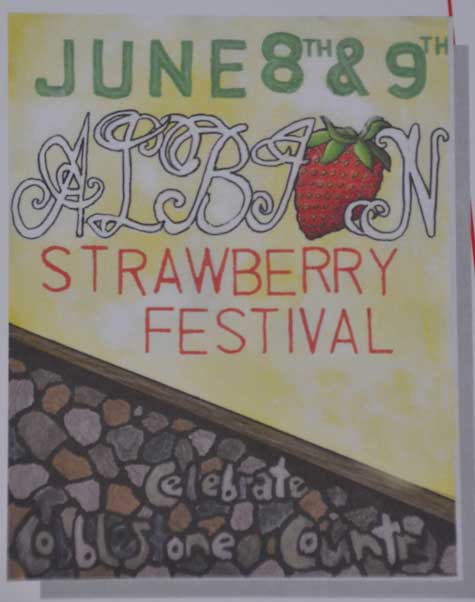 This year's festival will be June 8-9 with the theme celebrating cobblestones. Thompson's artwork will be used on posters and other promotional materials for the festival, which is now in its 32nd year.