Winning poster picked to promote Albion Strawberry Festival on June 10-11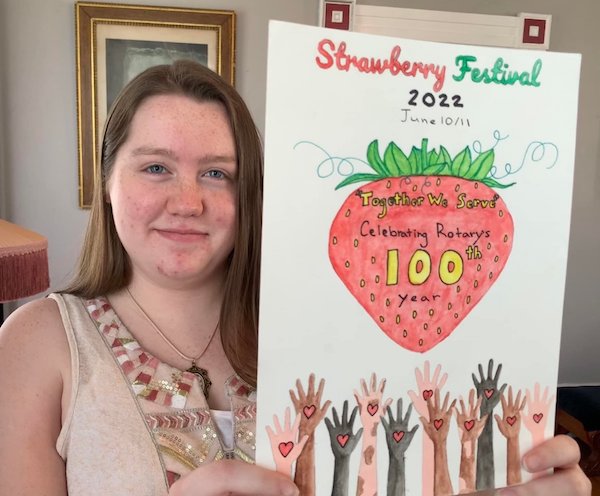 Photos by Tom Rivers
ALBION – Emily Trapiss, a senior at Albion High School, holds the first-place poster she made to promote the 34th Albion Strawberry Festival.
The event on June 10-11 has a theme of "Together We Serve" and will highlight service clubs and volunteerism in the community. The Albion Rotary Club is one of the festival's sponsors. The club is celebrating its 100th anniversary this year.
The poster created by Trapiss will be featured in promotional materials for the festival, which is back this year after being cancelled in 2020 and 2021 due to Covid restrictions and concerns.
"I wanted to make it inclusive and show everybody working together," Trapiss said.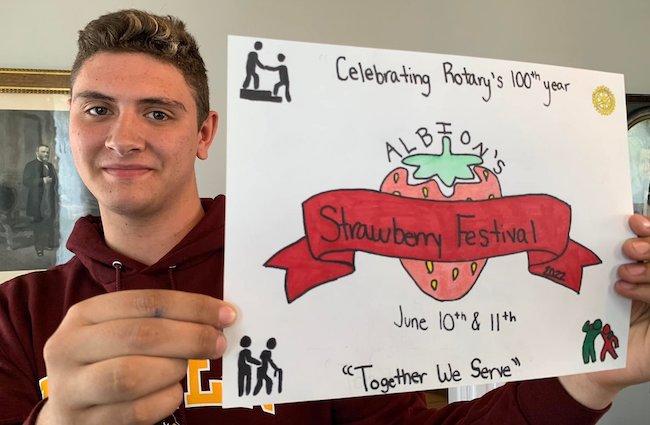 Jeffrey Brown, an Albion senior, holds his second-place poster.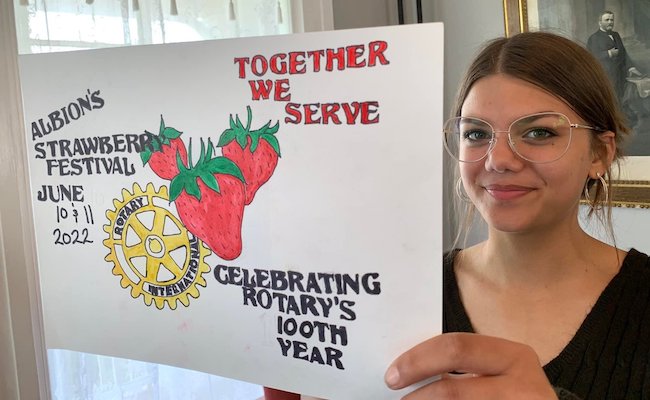 Lily Zambito, another Albion senior, holds her third-place poster. There were about 40 entries in the contest. The prize money included $50 for first place, and $25 for both second and third.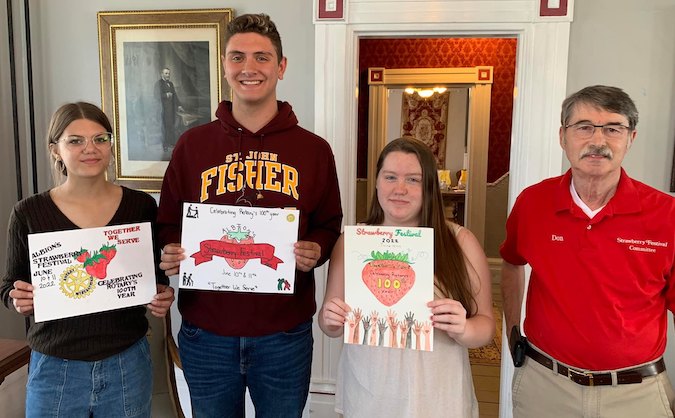 The posters winners – Lily Zambito, Jeffrey Brown and Emily Trapiss – are shown with Don Bishop, the logistics chairman for the festival.
They were recognized at today's Albion Rotary Club meeting at the Cobblestone Museum.