Winners named in Albion scarecrow contest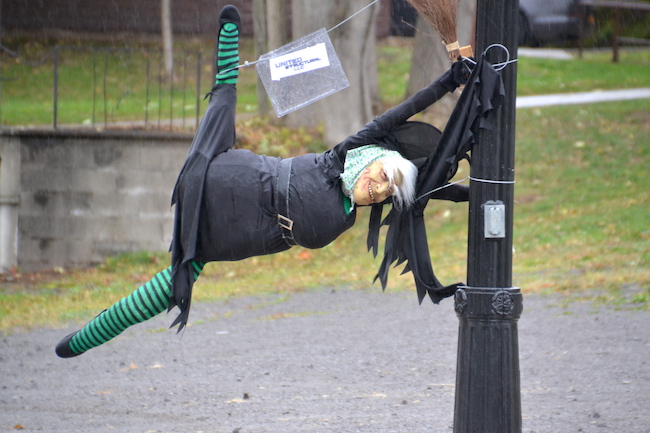 ALBION – This scarecrow, made by Matt Hand and family (United Structural LLC), won first place for scariest in the first-time scarecrow contest in downtown Albion.
The event was organized by Energize Albion and the Albion Merchants Association.
Organizers of the first-time contest in Albion are pleased with many participants and creativity shown, said Kim Remley, one of the organizers. She expects the scarecrow contest will return next year and become an annual fall tradition in Albion.
The scarecrows have been out most of October and the community was urged to vote for their favorites in four categories: cutest, scariest, funniest and most traditional. The winners were announced on Friday at Beggar's Night. There were 68 votes.
Here are the other winners: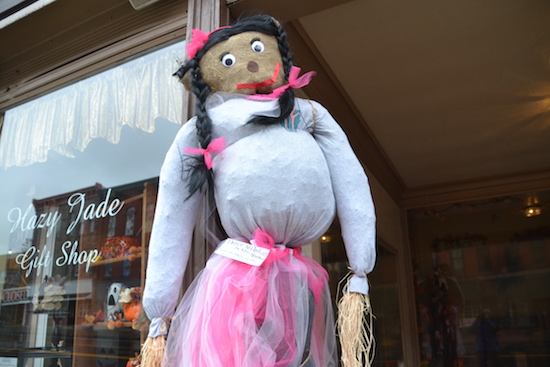 Cutest: Dance Reflections by Miss Heather won first place.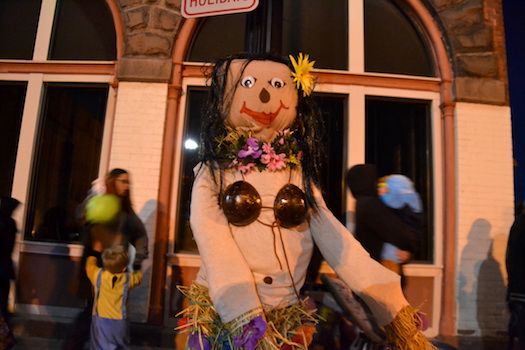 The Village of Albion's office staff were runner-ups for "cutest" with Leilani, pictured Friday evening during Beggar's Night.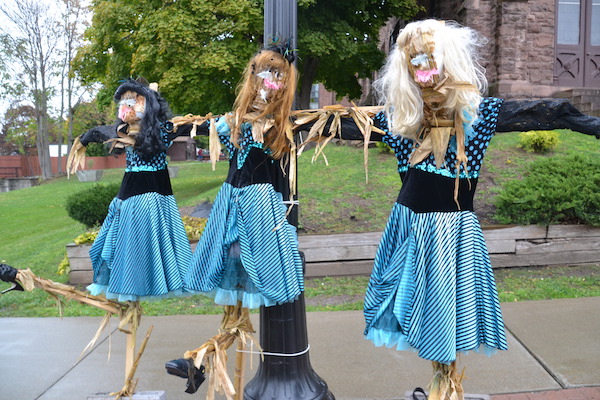 Downtown Browsery won first for "funniest" with the "Can-Can Girls."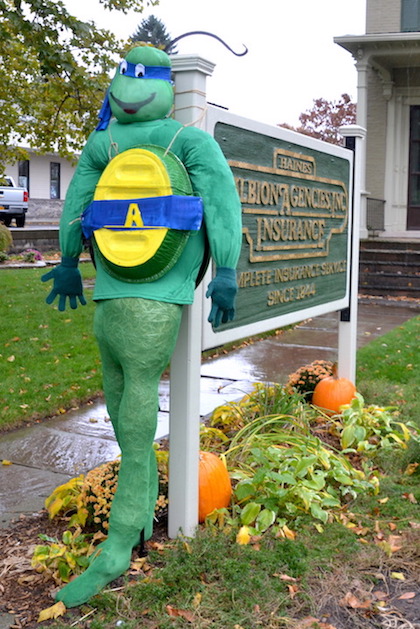 Albion Agencies' "Ninja Turtle" was a runner-up for funniest with this Ninja Turtle.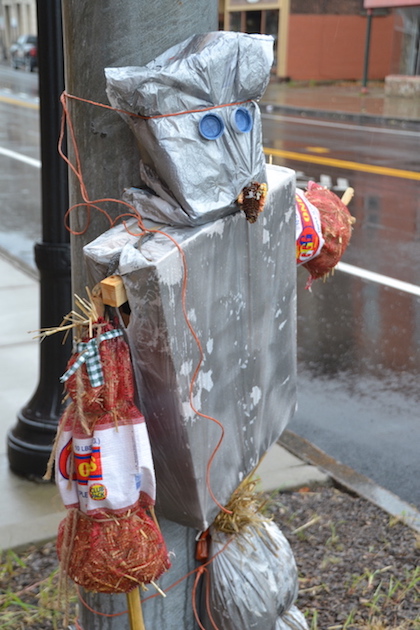 Krantz Furniture also was a runner-up for funniest with "Scarebot."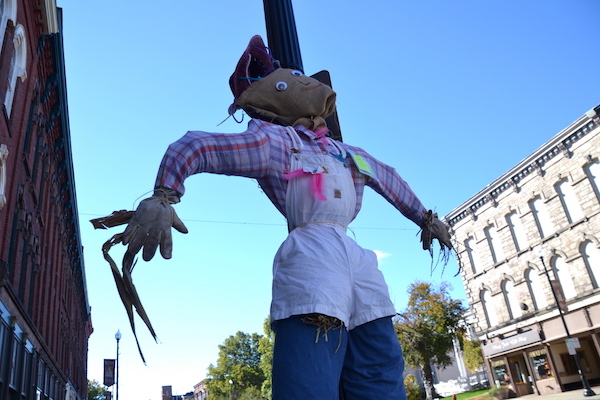 Sisters Ella and Kelsey Froman won first place in most traditional for this scarecrow.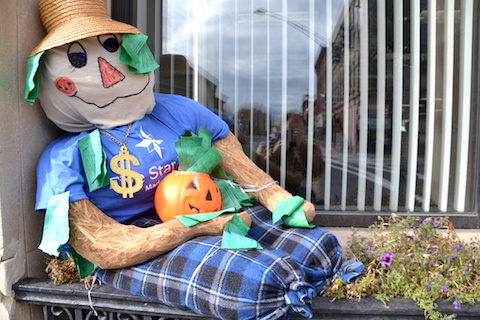 Five-Star Bank was a runner-up for most traditional.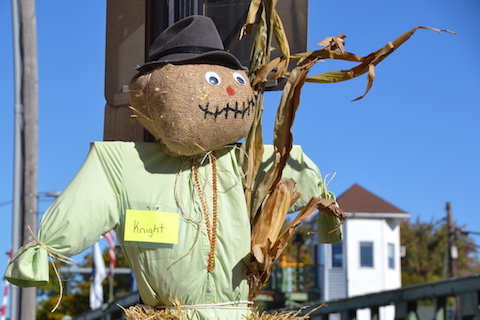 Knight's Pride also was a runner-up for most traditional.