Winners announced from reverse Parade of Lights
Medina Railroad Museum repeats as grand champion
MEDINA – Winners of Saturday's Parade of Lights have been announced by the parade committee, chaired by Jim Hancock.
For the second year in a row, Medina Railroad Museum was the Grand Prize winner for their float of a lighted railroad station.
"This year was quite different from previous years," Hancock said. "We were so thankful to have as many entries as we did."
Because of the Covid pandemic and restrictions on crowds, the Parade of Lights Committee came up with the idea for a reverse parade. Floats were stationed throughout the Medina Central School Campus, while vehicles drove through and viewed them.
Orleans County Tourism, which had a fishing-themed float in the "parade," estimated 1,800 cars passed through the school grounds. Cars started lining up before 4:30 p.m., in anticipation of the 5 p.m. start.
Traffic filled village streets from Oak Orchard and Park Avenue to the Pickle Factory, Gwinn Street, West Avenue and Main Street, at times a steady stream through intersections and across the railroad tracks.
When it became evident all the cars could not make it through by the 8 p.m. closing time, float participants agreed to stay until everyone had seen the parade. This took until 8:45 p.m.
In addition to the Grand Prize winner, the following prizes were awarded: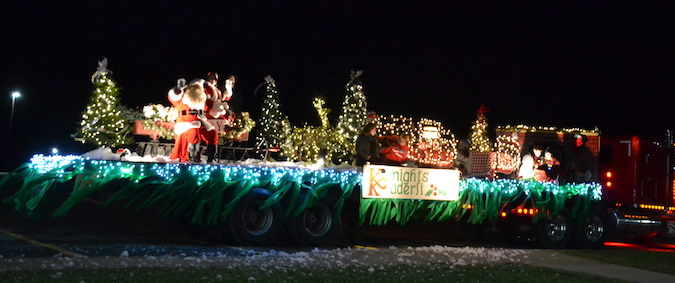 Best in Class – Not for Profit: Knights-Kaderli Memorial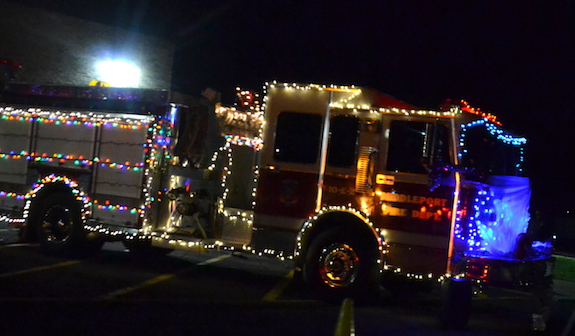 Fire Company: Middleport Fire Department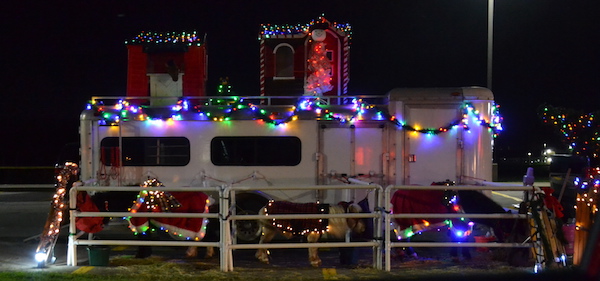 Service Clubs: Little Bits 4-H Club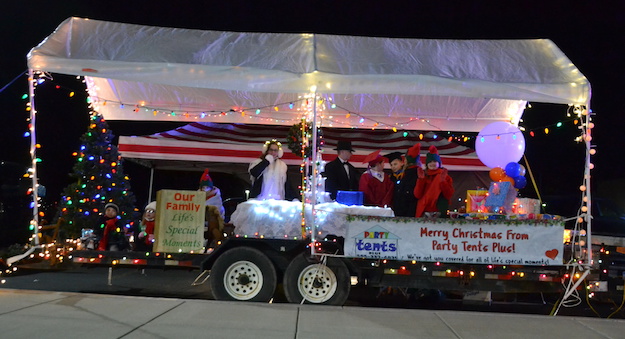 Business: Party Tents Plus

Religious: Grace Baptist Church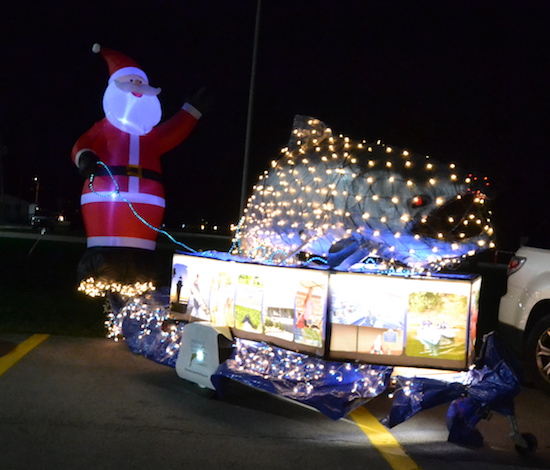 Other: Orleans County Tourism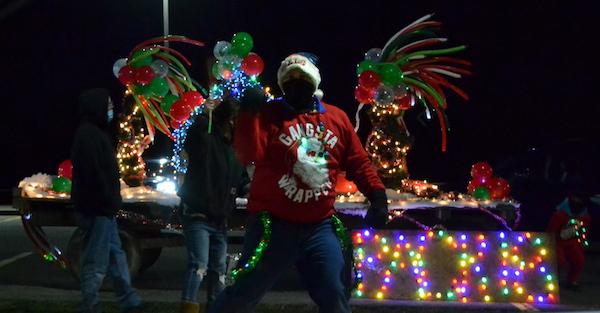 Littlest Elf Award: Cub Pack 18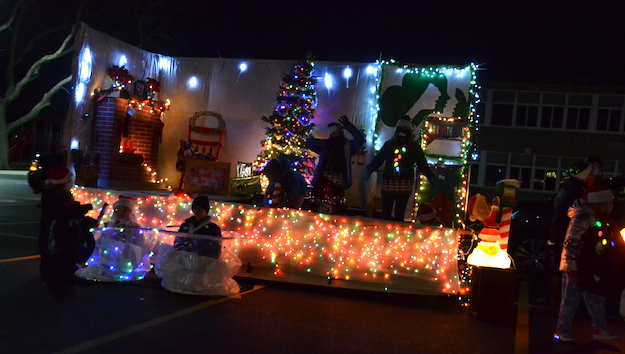 Littlest Elf Award: Cobblestone Girl Scouts.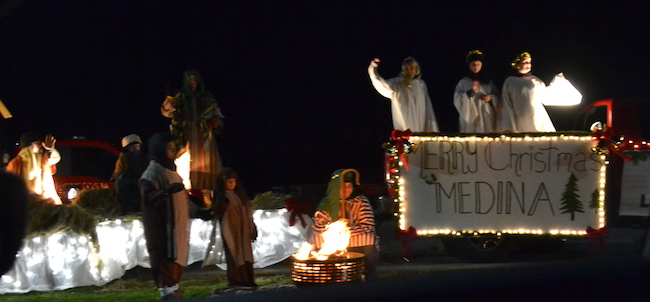 Star Award: Red Rose Landscaping.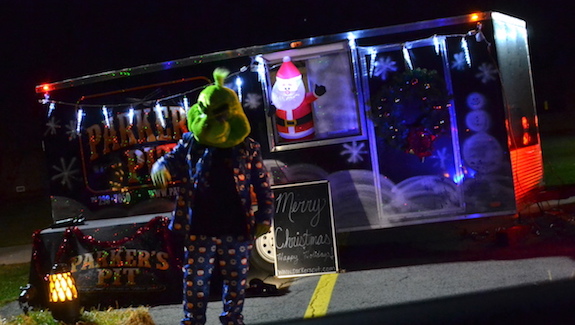 Santa's Pick: Parker's Pit.
Community Spirit Awards – Case-Nic Cookies, Calvary Tabernacle, Shelby Fire Company, East Shelby Fire Company, Orleans Community Health/Surgical Unit, Medina Lions Club and Canal Village Farmer's Market.
Each winner will receive a cash award and a plaque.
"If it wasn't for these organizations/people, we wouldn't have had a parade this year," Hancock said. "They are all winners."