Wine walk at nature preserve is popular at Lyndonville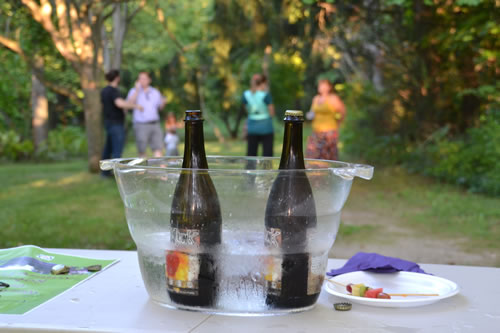 LYNDONVILLE – The Orleans County Chamber of Commerce put on its first wine walk on Thursday at the Robin Hill Nature Preserve in Lyndonville.
The Chamber was expecting about 25 people for the event and nearly 100 showed up to sample wine, mead and Steampunk Cider from four stops and explore the 45-acre nature preserve.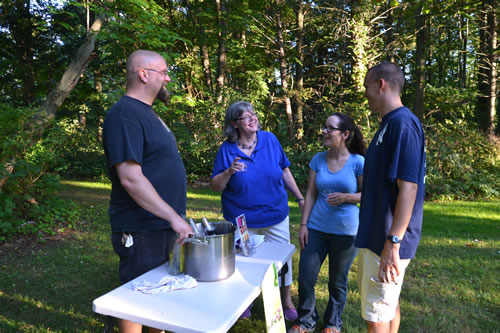 Bryan DeGraw, left, of 810 Meadworks in Medina serves samples of mead to Emily Cebula of Lyndonville, her daughter Margaret Mink of Rochester, and Margaret's husband Josh Mink.
Cebula said she has long admired the Robin Hill property, which includes 250 varieties of trees on Platten Road in Lyndonville.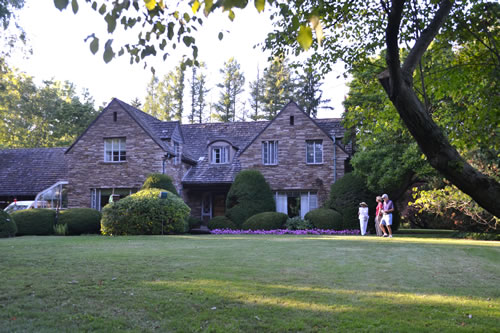 William and Mary Smith built this Medina sandstone house from 1948 to 1952.
Today, Doug Pratt lives in the house created by his grandparents. Pratt has created the Robin Hill Foundation with an educational mission. He has opened the property up to colleges, and also the community.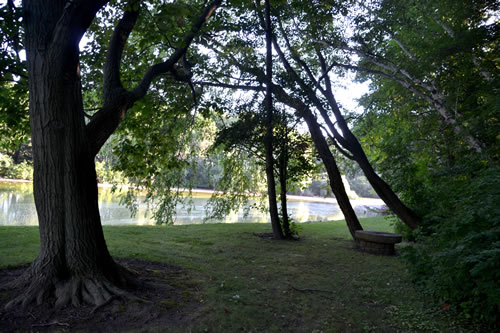 William Smith planted a variety of trees to attract birds to the property.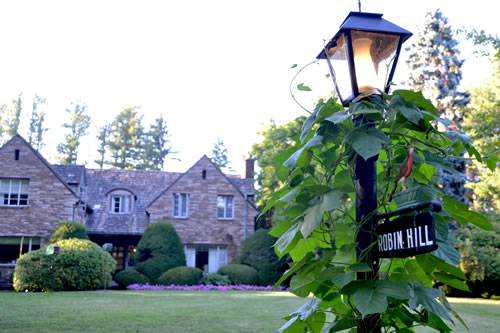 William and Mary Smith created the site after their daughter Lucille died from Scarlet Fever at age 19. They named it Robin Hill.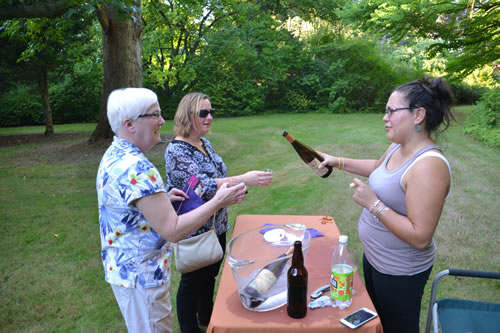 Lauren Stack, a server from the Leonard Oakes Estate Winery in Medina, serves Riesling to Donna Merritt and her daughter Melissa Ryczek, both of Holley.
Jerod Thurber, a manager at Leonard Oakes, said Robin Hill is a great setting for events, including wine tastings. Thurber and DeGraw are both on the Chamber's board of directors. Thurber said he expects the wine walk will return next year at Robin Hill.
Thurber is so enamored with Robin Hill, he built his home on the edge of the property.
"It is a valuable asset," he said about the preserve. "We need to figure out how to promote it and make sure it's here forever."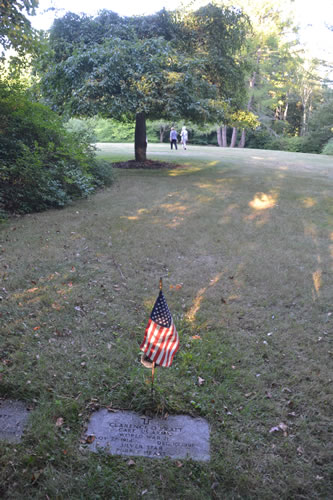 Robin Hill includes the grave for Clarence Pratt, a World War II soldier.