Wine-pairings with seven-course dinners bring tastes of the world to Harvest Restaurant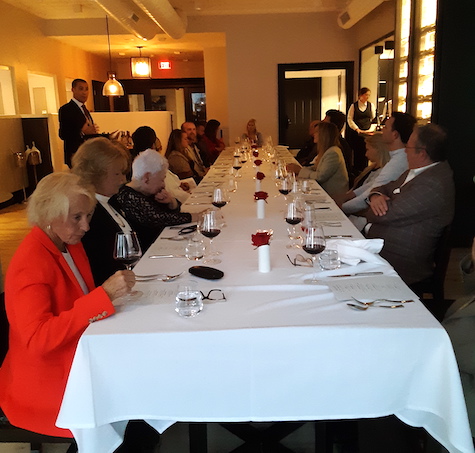 MEDINA – The restoration of Bent's Opera House by Medina native and businessman Roger Hungerford has opened up a lot of new possibilities for the area.
Not only has the historic opera house brought swing dancing and the return of opera to Medina, but its first floor restaurant named Harvest is opening new doors in fine dining.
The upscale restaurant recently began offering seven-course wine pairing meals, created by chef Lionel Heydel, who came from the Le Cordon Bleu Culinary School.
Roger and his wife Heather who manages Bent's said the dinners are amazing, not only for the food, but the friendships and conversation they foster.
Roger explained tables are put in a long row across the dining room, and it doesn't take long before the room is a buzz of conversation.
"They are an experience," he said. "You meet a lot of new people, but sometimes see old friends – people you haven't seen in a while. Everything you have to eat is usually something you never had, but very, very good."
Three long-time friends were among the first to arrive at the dinner Sept. 25 – Kathy Blackburn, Cheryl Tuttle and Gabrielle Barone, all of Medina.
Blackburn has attended a wine pairing dinner before. Tuttle and Barone have both been to Harvest for dinner, brunch or drinks, but this was their first wine pairing dinner.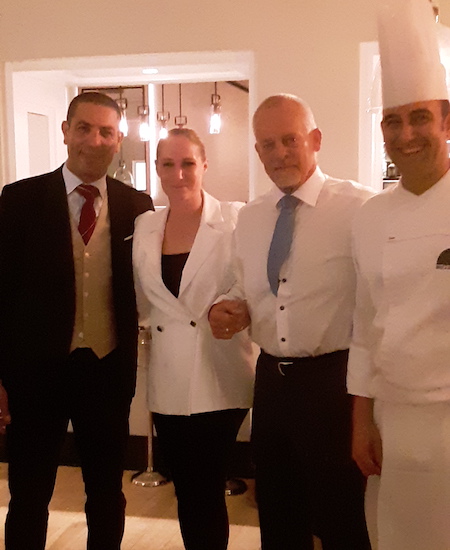 "It's a wonderful experience," Barone said. "It's really a benchmark."
The wine pairing dinners, which take place the last Sunday of each month, not only feature a different theme, but a noted sommelier. At the most recent dinner, the theme was Around the World, featuring food from seven continents, and the sommelier was from a major cruise line. His wine selections were chosen to complement each course – and there turned out to be nine of them, after the chef added a couple of surprise courses.
The first was the "chef's surprise," a peppadew filled with a spicy cream cheese.
Next was Som Tum, a classic Thai street food. Third was African gumbo with chicken and okra, followed by a fall harvest salad of arugula, roasted Brussels sprouts, dried cranberries and toasted pecans. There were two meat dishes – baked seabass from Europe and lamb chops from Corfu.
Just like the sommelier explained each wine served, Heydel came out of the kitchen to explain each course. He said wine can be paired to food or it can be done the other way around. It used to be a tradition to serve white wine with fish and red wine with meat, but that isn't the case any more, he said.
The lamb, served "the Aussie way," and acquired from a farm in Corfu was a blend of the "new world and the old world," he said.
The cheese course was followed by two desserts created by pastry chef Mary Sandy. The first, called "Best Kept Secret," was a sachertorte, a traditional Austrian dessert to which Sandy added her touch by using cherries. It was accompanied by wine from Freedom Run Winery. Also served was a pinot noir from Oregon.
The final course was an East African doughnut, similar to a beignet.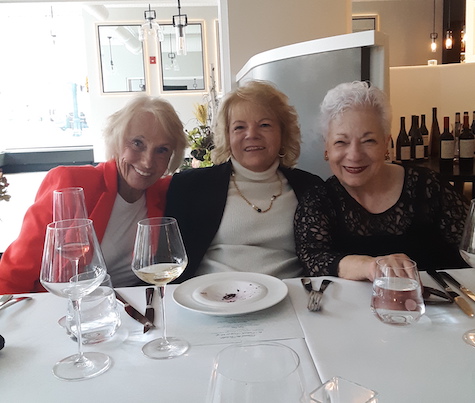 The coffee cart was wheeled out at the end for the diners who lingered to continue their conversations.
Jonathan Amoia and his guest came from Clarence for the dinner.
"It was very unique," he said. "I've been to similar ones in New York City and Florida, but there's nothing like this in the Buffalo area. It was quite an experience, and I'd definitely do it again."
While the dinner was $225 a plate, those who attended this most recent one said it was well worth the once-in-a-lifetime experience and something everyone should try at least once.
Reservations for the wine-pairing dinners can be made on Bent's Opera House website.