Wine About Winter sells out 800 tickets for wine-tastings in Medina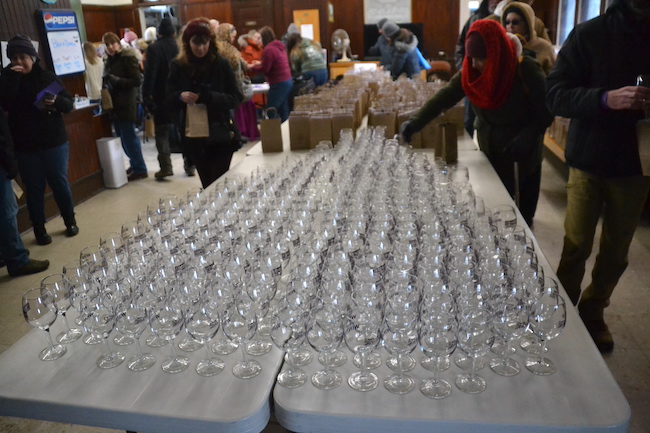 Photos by Tom Rivers
MEDINA – Wine About Winter was another sell-out success in medina on Saturday. The annual event has been very popular since 2009. On Saturday, all 800 tickets sold for $25 each.
The top photo shows the first wave of people arriving at the Medina Senior Center, a former railroad depot, to get their commemorative glasses and maps for the 22 spots to sample wines.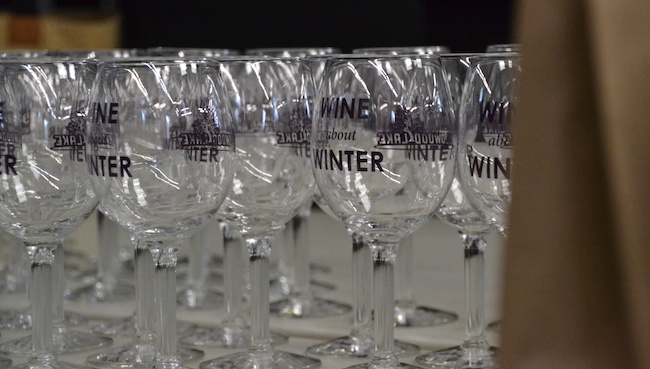 The event is organized by the Medina Area Partnership. The event has become so popular that MAP has staggered the crowd into three groups to ease the lines for people getting tastings.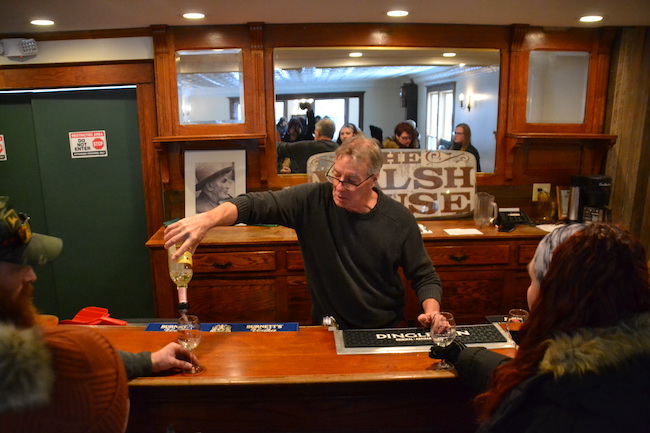 The Walsh was new as a wine-tasting stop this year. Andy Morris volunteered to pour wines from the Thousand Islands Winery from Alexandria Bay. This one he is pouring is a Wellesley Island White.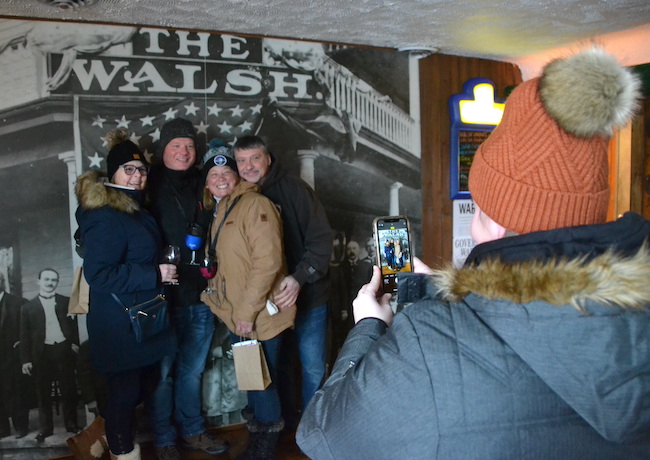 This group poses for a photo in The Walsh. They include, from left: Cheryl Holt of Medina, Lary Coia of Albion, Charise Blew of Batavia and Tim Jeziorski of Alden.
"It's a great time to get together with friends and support local businesses," Holt said.
The wine-tastings are inside businesses in the downtown Medina area.
Jocelyn Demmin of Medina is taking the photo of the four people in this picture. Demmin, 28, also was sampling wines for Wine About Winter.
She was making a "staycation" out of the day with dinner to follow at the Harvest restaurant at Bent's Opera House and then a night at one of the Bent's hotel rooms.
"Over the last five-six years Medina has really grown into something people want to visit," she said.
Wine About Winter brings in out-of-towners, but Demmin said she also sees many of her local friends at the event.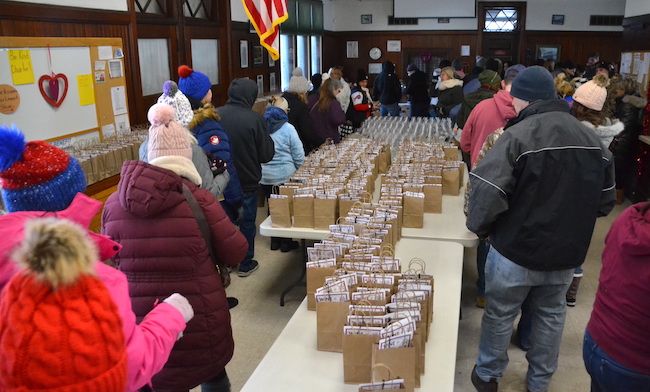 Wine About Winter remains one of Medina Area Partnership's most popular events, drawing big crowds regardless of the winter weather.