Wilson tops Medina in Sectional Finals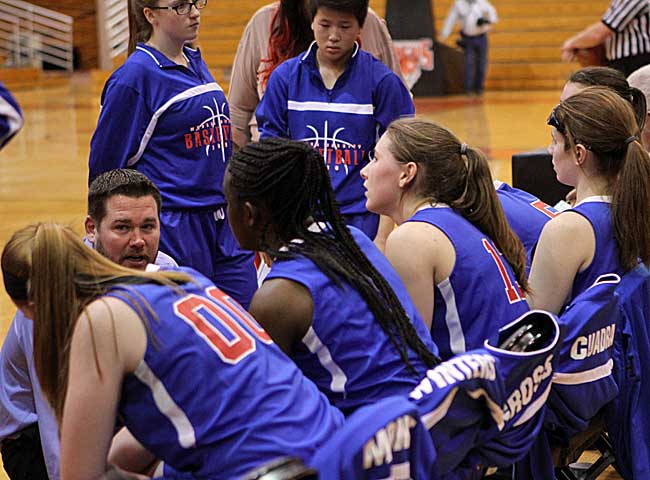 Photo by Cheryl Wertman
BUFFALO – Medina coach Ken Haak talks to the team during a time out in the fourth quarter of today's B2 Sectional Finals vs. Wilson which Medina lost 60-33.
Medina, which made its first appearance in the sectional finals since 1998, winds up at 17-6 on the season.
For more photos and game highlights, click here.