Who Dats close out Albion's summer concert series by canal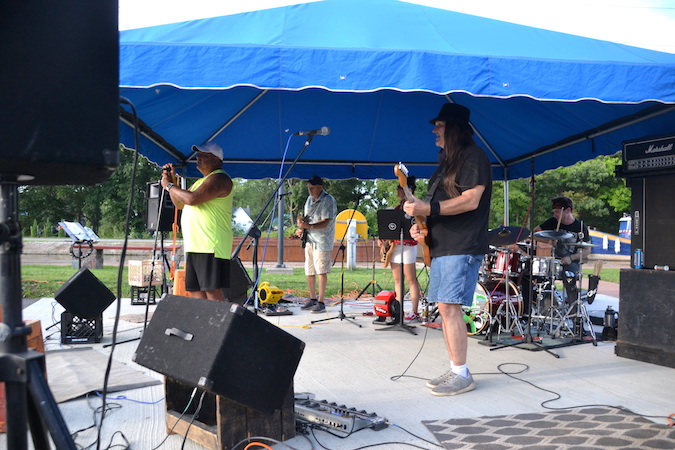 Photos by Tom Rivers
ALBION – The Who Dats performed the final concert Thursday for Albion's summer concert series by the Erie Canal.  The band includes lead singer Lonnie Froman, John Borello on guitar (in back), Alona Kuhns on guitar (in back in white shorts), Ed Hilfiker on guitar and Alex DeSmit on drums.
Last year's concert series was cancelled due to Covid-19 restrictions. This year the concert series was reduced to four events that tended to draw 100 to 150 people.
Other bands that performed included Jonesie and the Cruisers, Cold Fusion Arts and The Trellis Cooper Band.
The Village of Albion organized the concerts, which included funding from the Genesee-Orleans Regional Arts Council.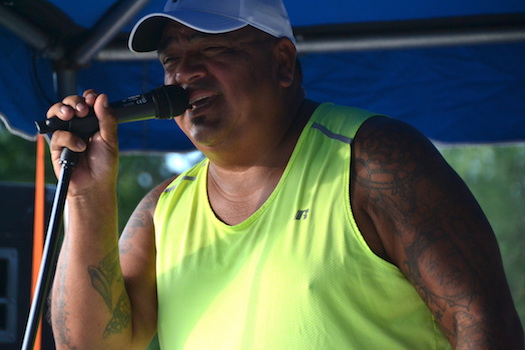 Lonnie Froman sings during Thursday's concert by the canal. The concerts are held at the end of Platt Street, between the Main and Ingersoll lift bridges.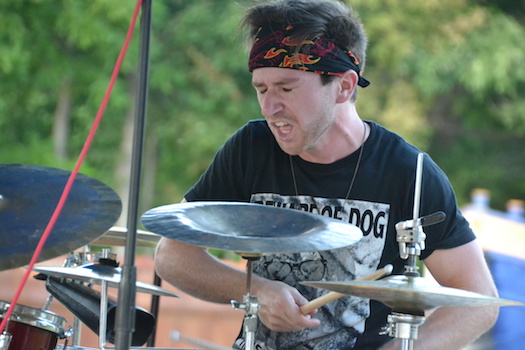 Alex DeSmit is the new drummer for the band, which has been popular locally for many years.