West Barre signs get a facelift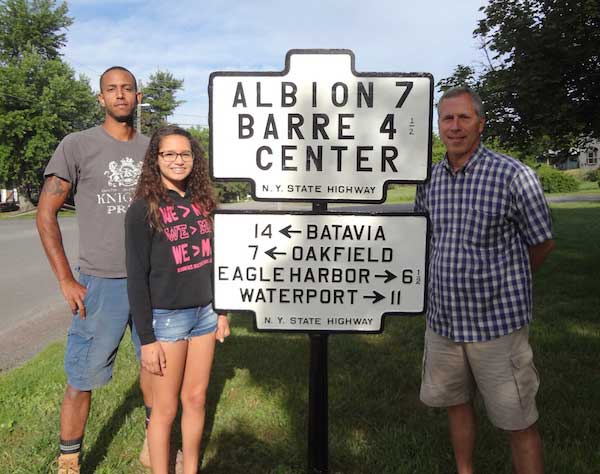 Provided photos
WEST BARRE – Signs in West Barre, which note the distance to neighboring communities, were weathered and difficult to read until getting a fresh coat of paint.
Jeremiah Knight, left, is the father of seventh-grade student Maleah Knight (center). She is a student in a service learning class taught by Tim Archer (right). Service learning students noticed the signs needed to be refurbished and Mr. Knight, owner of Knight's Pride on Main Street in Albion, offered to help.
The signs are om West Barre Road near the intersection of Eagle Harbor Road.
Barre Highway Superintendent Dale Brooks expressed his gratitude and installed the signs once they were completed. Archer noted that even small projects like these go a long way in reminding students that it takes effort to maintain our beautiful community as a great place to live.
Here is how the signs looked before they were repainted.