West Barre church's chicken barbecue is a sell-out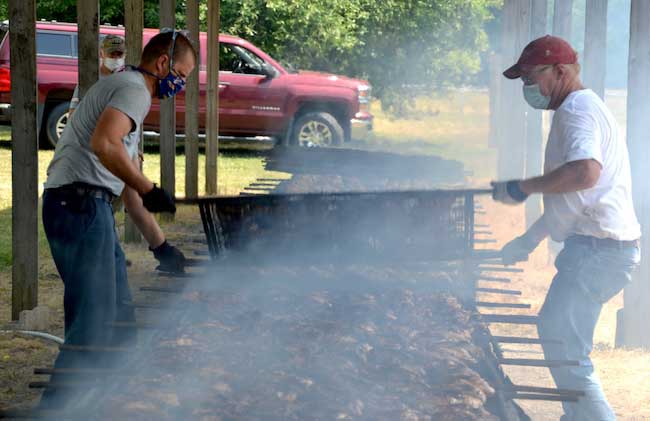 Photos by Tom Rivers
KNOWLESVILLE – Jesse Farwell, left, and Kurt Dudley cook chickens this afternoon at the Orleans County 4-H Fairgrounds.
The barbecue is for the West Barre United Methodist Church. The chickens were headed back to the church after being cooked.
The church was hoping to sell 500 pre-sale tickets and quickly surpassed that, reaching 800. The meals are takeout and drive-in only.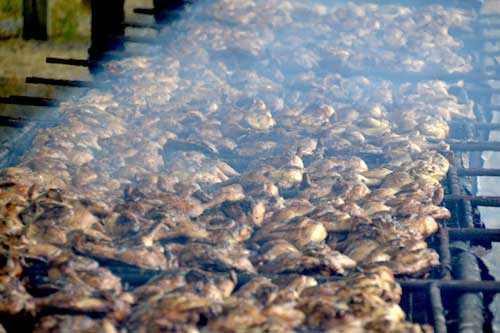 The chickens cook in the pits at the fairgrounds. The church had about 10 volunteers working on the chickens for several hours today in 90-degree heat.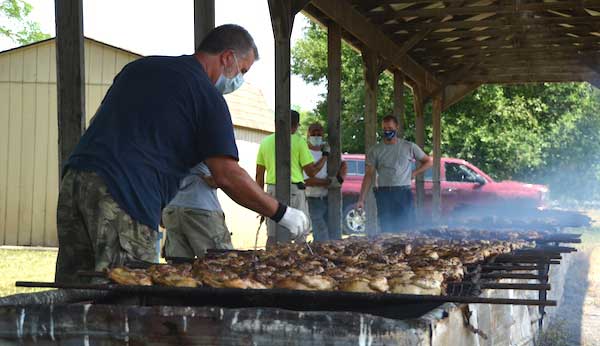 Dan Shuler checks the temperatures of the chicken.