Week starts off cold but will warm up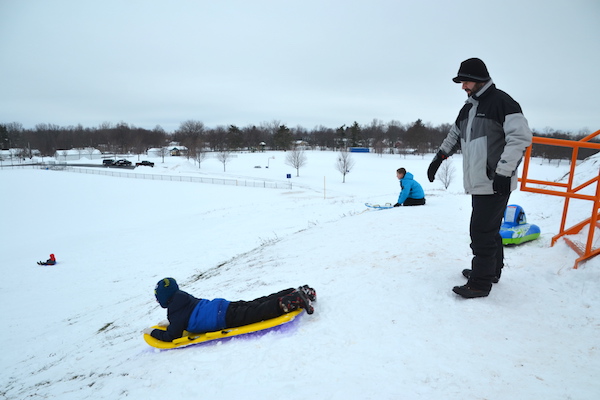 Photo by Tom Rivers
ALBION – Rob Kania of Albion gives his son Justin, 8, a push down the hill at Bullard Park while Justin was sledding on Saturday.
This week is off to a cold start. It's in the low teens this morning with warnings of black ice. The temperature is forecast to rise to a high of 22 today.
Tuesday is forecast for a high of 32 and a low of 28, with a high of 35 on Wednesday with a low of 31. Thursday will reach 36, followed by highs of 36 on Friday and 40 on Saturday, according to the National Weather Service in Buffalo.