Weather should be decent for Thanksgiving holiday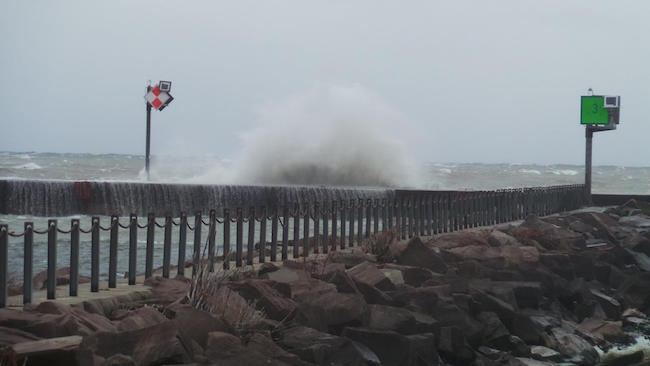 Photo by Robyn Ottaviano
POINT BREEZE: This photo taken on Monday shows waves pounding the pier at Oak Orchard Harbor at Point Breeze. After snow and high winds on Monday, the weather is much calmer today, when it will be partly sunny with a high near 34.
It will still be a little windy with northwest winds at 15 to 17 miles per hour and gusts as high as 28 mph, according to the National Weather Service in Buffalo.
Wednesday is forecast for a high near 36, with some rain, snow and sleet likely before midnight.
Some rain is likely on Thanksgiving Day mainly before 9 a.m. It will be cloudy, with a high near 42.
Friday is forecast for a high of 45, followed by a high near 42 on Saturday and a high near 43 on Sunday, according to the Weather Service.