Weather Service warns of sleet, high winds in Orleans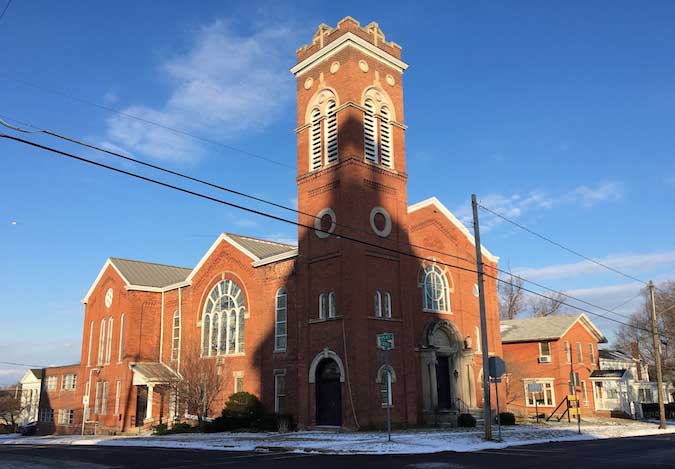 Photo by Tom Rivers: The dome of the Orleans County Courthouse is a silhouette on Monday afternoon, with the shadow showing on the United Methodist Church in Albion.
The National Weather Service has issued a winter weather advisory for Orleans and other parts of Western New York today from 7 a.m. to 5 p.m..
There will be a mix of snow, freezing rain, and sleet with most of the freezing rain and sleet confined to the Southern Tier and portions of Genesee Valley, the Weather Service said.
There could be snow accumulations up to an inch and ice accumulations up to a tenth of an inch, leading to slippery untreated roads and sidewalks.
The Weather Service also has issued a wind advisory from 10 p.m. today until 7 a.m. on Wednesday for Orleans, Niagara, Genesee, Monroe and Erie counties.
There will be southwest winds from 20 to 30 miles per hour with gusts up to 50 mph, the Weather Service said.