Weather Service warns of freezing rain this morning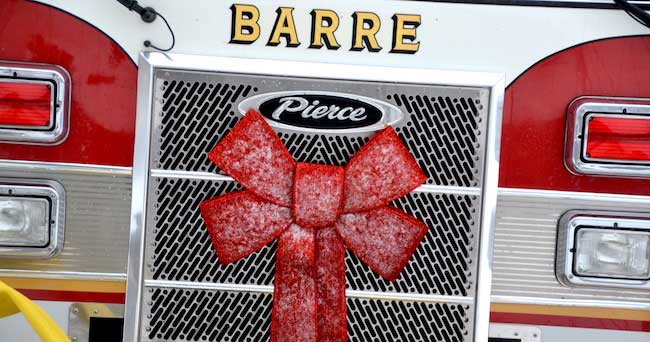 Photo by Tom Rivers
A red bow on the front of a Barre fire truck is lightly covered in snow on Saturday.
The National Weather Service has issued a winter weather advisory this morning from 9 to 11 for Orleans and Niagara counties due to light freezing rain.
The Weather Service warns that untreated roads may be very slippery in spots this morning until temperatures rise above freezing.