Weather Service warns of freezing rain Monday morning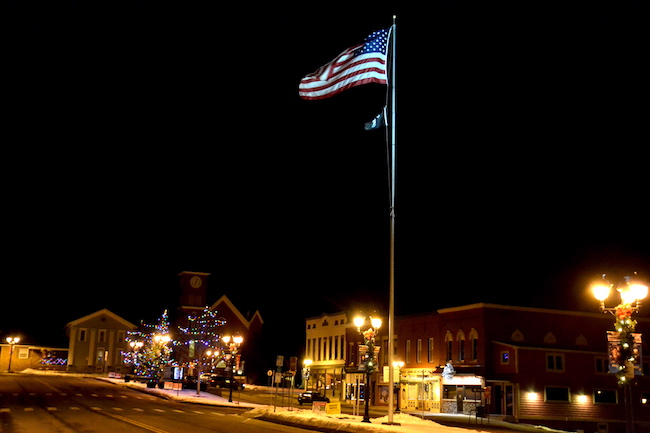 Photo by Tom Rivers
HOLLEY – Public Square in Holley is pictured this evening on Christmas.
The National Weather Service has issued a freezing rain advisory for Monday from 4 to 9 a.m. for Orleans, Niagara, Genesee, Erie, Wyoming and Chautauqua counties.
The Weather Service said a brief period of freezing rain will result in slippery conditions on untreated roads and sidewalks.
The highs for the next few days include 53 on Monday, 36 on Tuesday and 32 on Wednesday.