Weather goes from chilly to perfect for apple pollination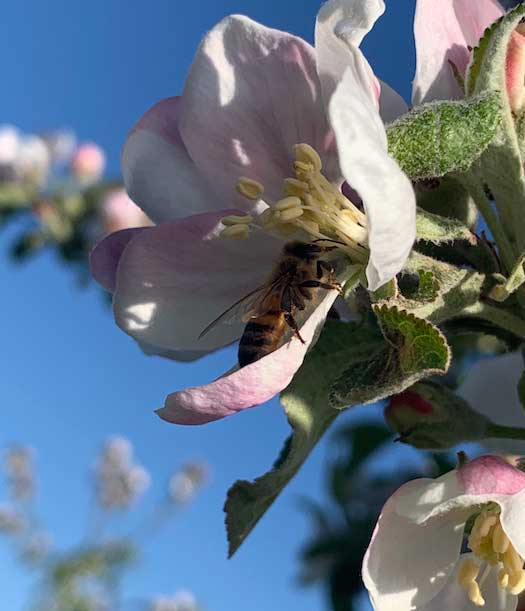 Photos courtesy of Adam Krenning
KNOWLESVILLE – A bee pollinates a flower in an apple orchard this morning on Howlett Road in Knowlesville.
The weather has been perfect for pollination, an important week or so where bees spread pollen in orchards. Pollination is critical for apples and other fruit to grow.
Farmers expect some damage in the crop due to the cold weather in early May. But early indicators have apple growers optimistic there will be a good crop.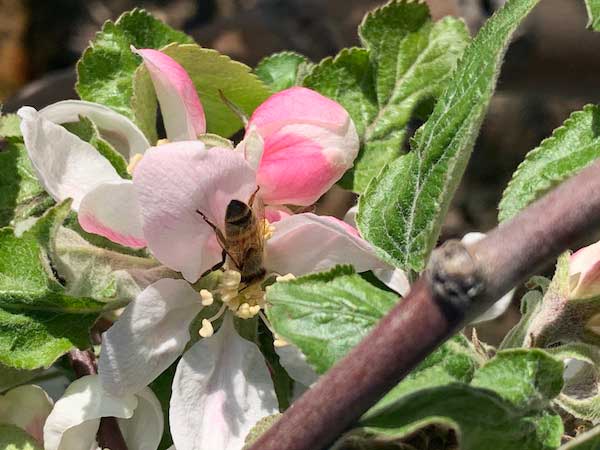 New York has about 50,000 acres of apple orchards and is the second-leading apple producing state in the country, behind only Washington. New York apple growers produce about 30 million bushels of apples a year.
Orleans is among the top apple producers in New York, trailing only Wayne County and Ulster County.