Weather Channel warns of extreme cold today in Orleans County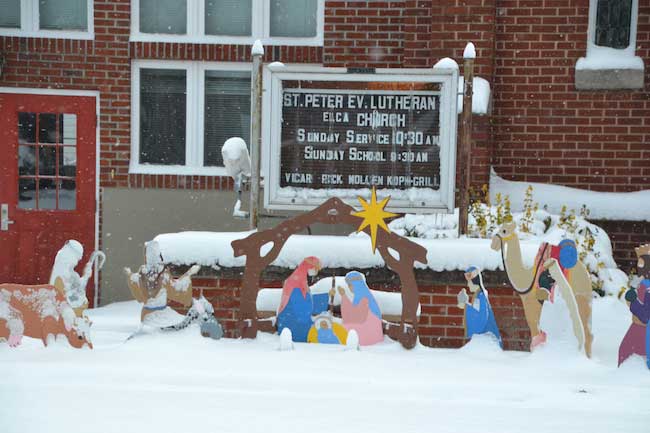 Photos by Tom Rivers
MEDINA – The Nativity scene by St. Peter Lutheran Church in Medina is pictured on Tuesday after a few inches of snow fell in Orleans County.
The temperature has dropped today, with a high of 20 and a low of 14. Those temperatures, combined with 15 mile-per-hour winds, prompted The Weather Channel to issue an extreme cold alert for Orleans County. The wind chill is 0 degree.
A winter weather advisory remains in effect until 1 p.m. today in Orleans County.