Water, water everywhere in Orleans
Flood warning in effect after severe thunderstorm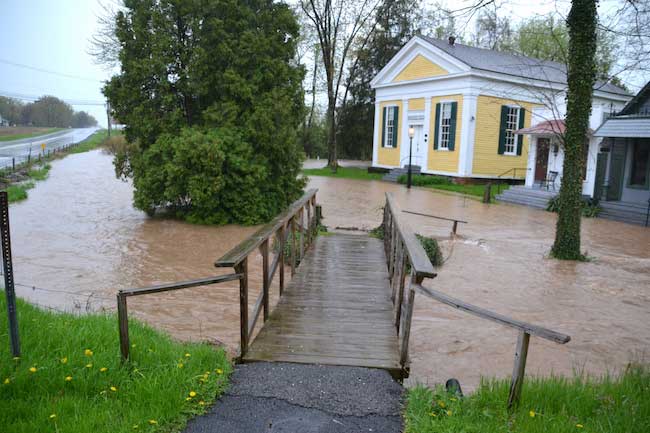 Orleans County is drenched after more rain this afternoon, with more than an inch falling in a severe thunderstorm. The National Weather Service issued a flood warning until 7:45 p.m. (The tornado watch has been cancelled.)
The top photo shows an overwhelmed Proctor Brook with water encroaching on the historic buildings at the Cobblestone Museum. A section of Route 98 by the museum in Gaines was flooded from the rain.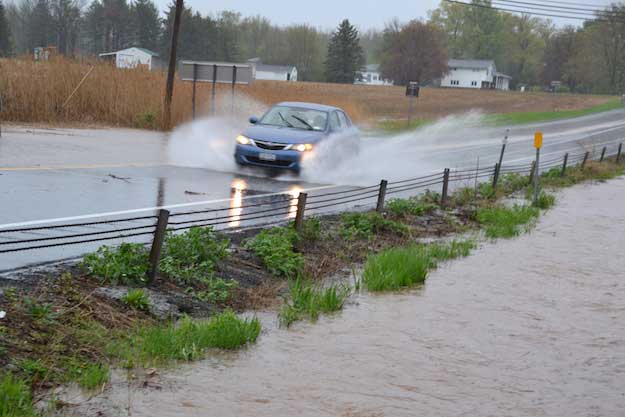 A motorist splashes through the water on Route 98 by the Cobblestone Museum.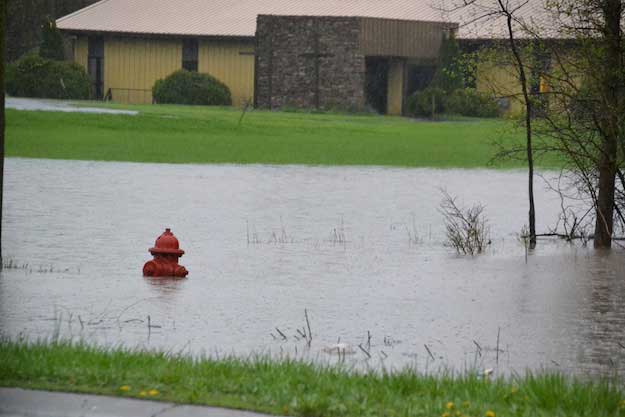 A fire hydrant is nearly submerged on Route 98 in Albion in front of the Faith Alliance Church, north of the Erie Canal.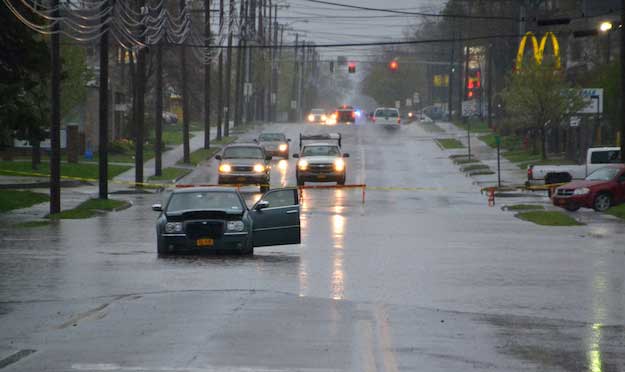 One motorist was stuck in the water on Route 31 in Albion.  When the water went down, the driver was able to get the car moving.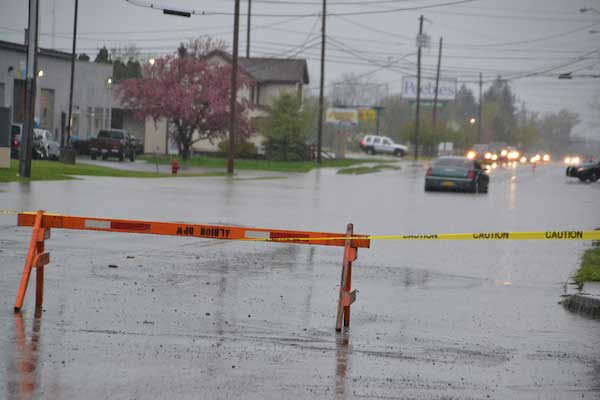 A section of Route 31 in Albion was blocked off from the flooding.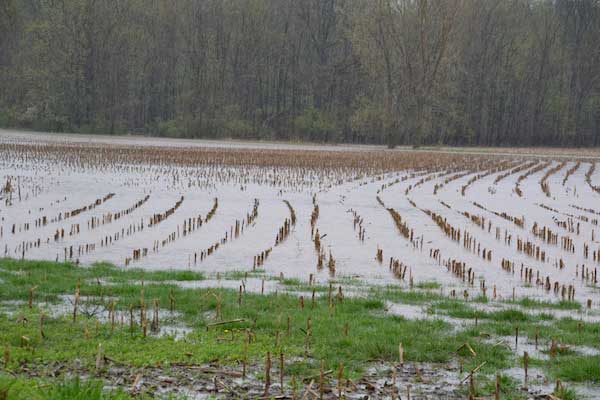 A field on Route 279 in Gaines is waterlogged after the big rain late this afternoon.