Water stops with spunk are appreciated by runners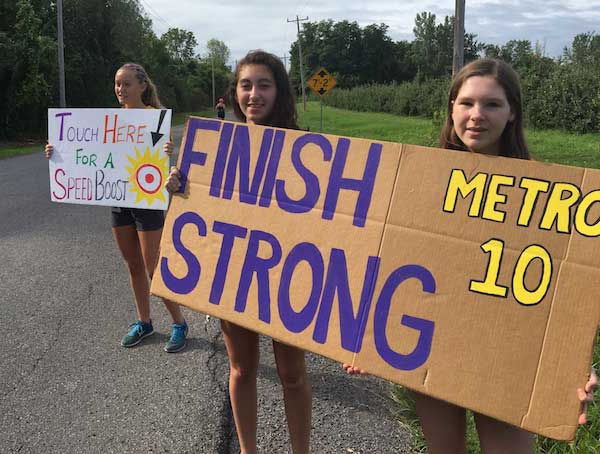 Photos by Tom Rivers
ALBION – The Albion Cross Country team cheered and held numerous signs at Mile 9 in today's 10-mile race in Albion. The team won the best water stop in a vote by the runners, just beating out the Girl Scouts at Mile 8.
The Cross Country team has been at Mile 9 for all three Metro 10 races since the event started in 2015, and the team has boosted its efforts at the water stop each year. This year they added a misting tent for runners to pass through.
Thom Jennings, the race director, praised all of the groups for their efforts at the water stops. He said they have helped make the race friendly and memorable for the runners.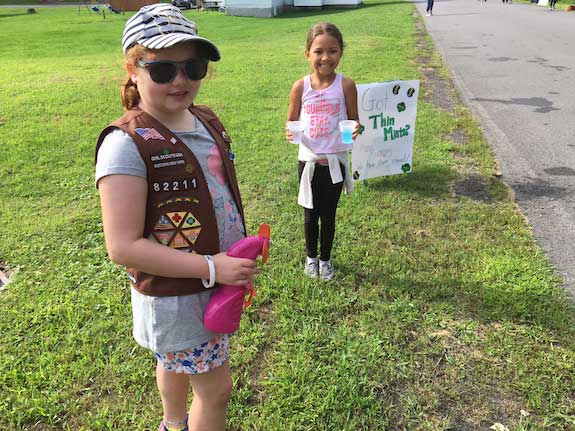 The Girl Scouts handed out water and Gatorade, and also sprayed mists of water on the runners. (The Girl Scouts also put up signs promoting Thin Mints and other cookies.)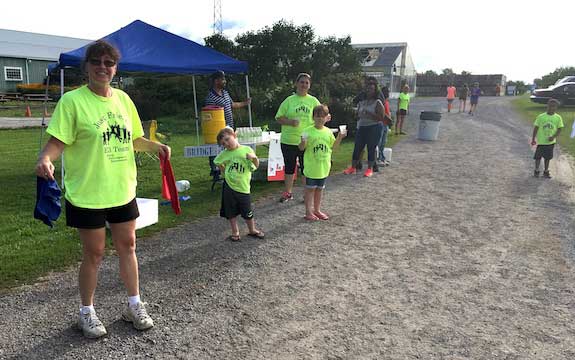 Jacki Mowers-Sciarabba, a client advocate and Just Friends coordinator for the Genesee-Orleans Ministry of Concern, hands out wet towels for runners at the Mile 4 mark at Watt Farms Country Market. Other participants in Just Friends E-3 program, which matches adult mentors with children, passed out water and Gatorade.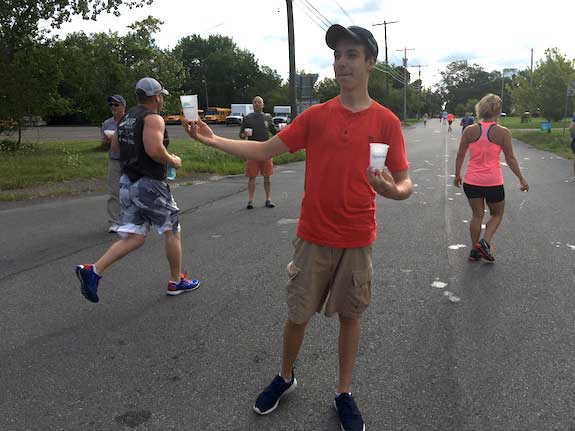 Jordan Klotz, a volunteer with Orleans Community Health, hands out water at Mile 6 on West State Street.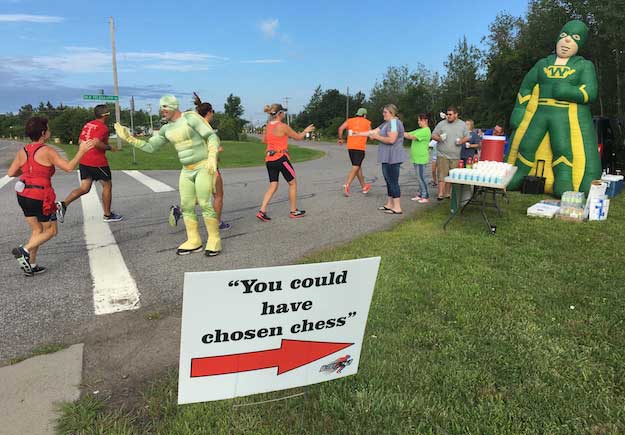 Dancing Derrick Bradley high fives runners at the Mile 2 water stop which was run by Weed Man in Albion.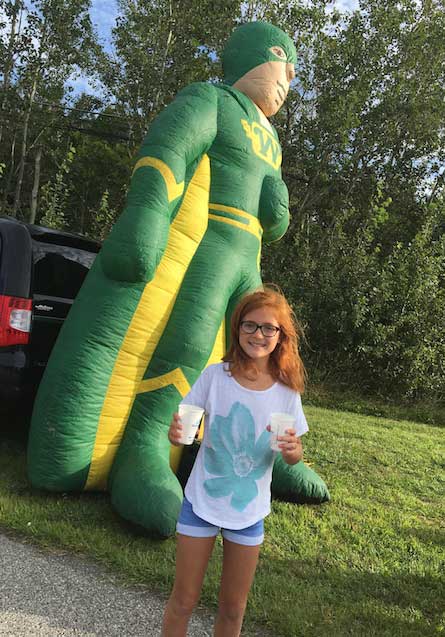 Ella Trupo helped give out water with the group from Weed Man.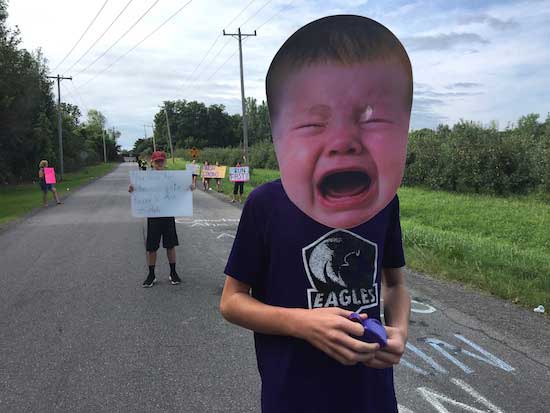 Dylan Fox, one of the cross country runners, wore a crying baby face as part of the water stop at Mile 9.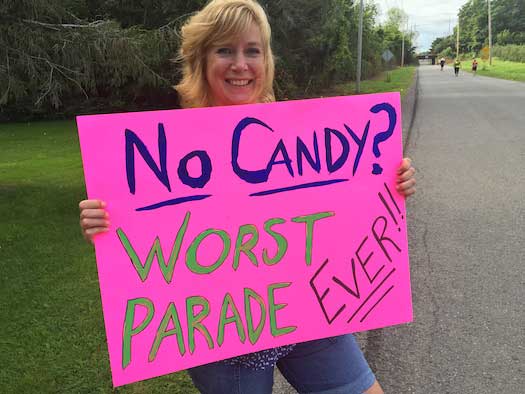 Kathy Harling, whose son is on the team, joined the cheering effort at Mile 9 on Butts Road. The runners face a hill on Butts Road, before heading east on Route 31 and finishing at Bullard Park.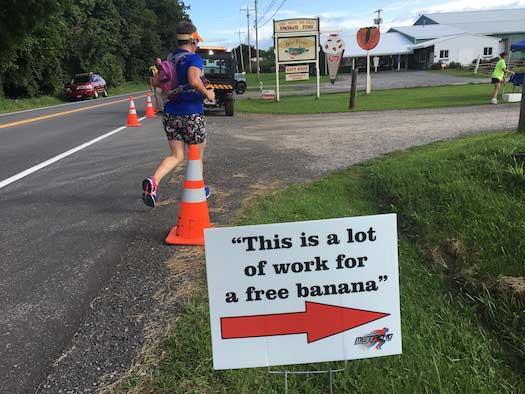 Thom Jennings, the race director, sprinkled humorous signs throughout the course, including this one near the Mile 4 mark at Watt Farms Country Market.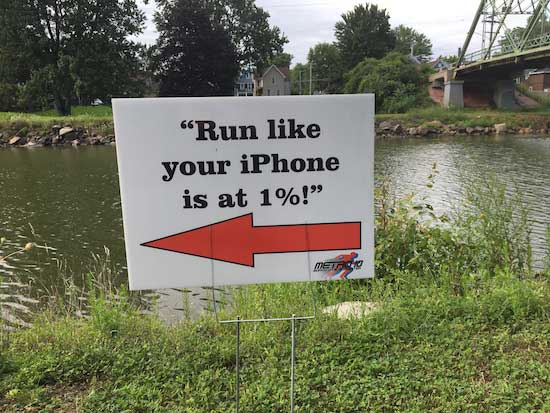 This sign is just past the the Mile 8 marker as runners got on the Erie Canal towpath by the Brown Street bridge.