Water games and other fun at summer reading program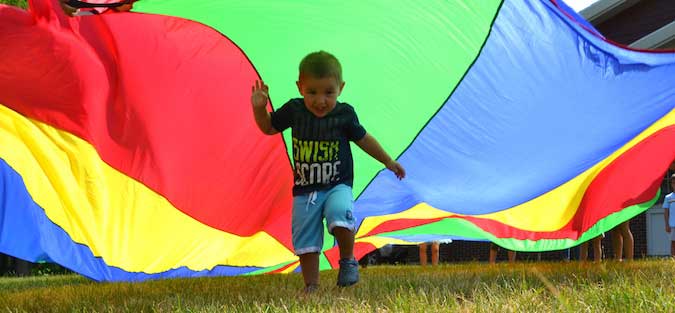 Photos by Tom Rivers
ALBION – Jonah Fisher, 2 ½, plays the "mouse" during a game today at Hoag Library. He ran underneath a big parachute where there was another kid who was the "cat" trying to find him. The game was part of a field day and "Water Wars" event outside Hoag Library, which planned the activities with help from the Albion varsity girls softball team as part of the summer reading program.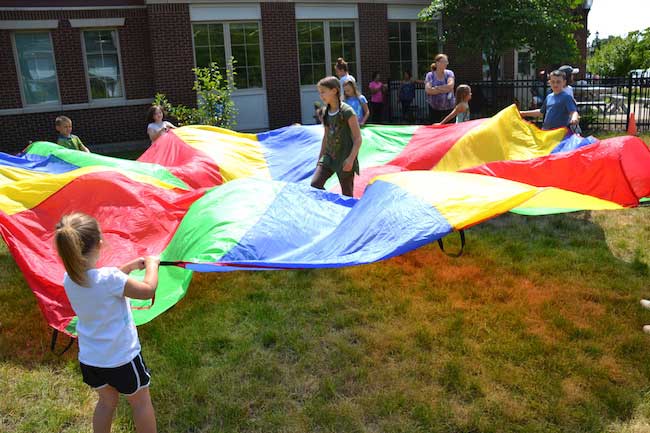 Julia Graham, 8, of Albion takes a turn as the cat, trying to find someone hiding under the parachute.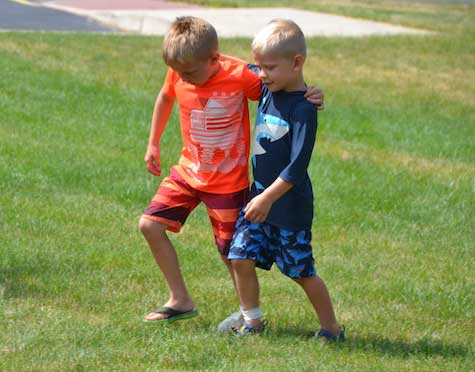 These cousins – Garrett Smith, 7, (left) and Henley Miller, 5, of Albion – work together in the three-legged race.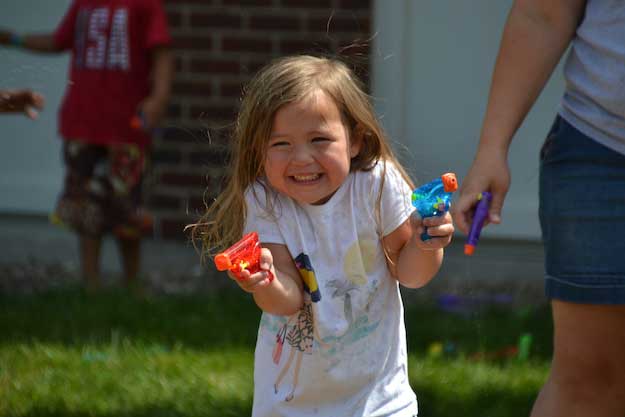 After the field day events, the water balloons and squirt guns came out for "Water Wars." Millie Fisher, 4, of Albion squealed when she was sprayed with a squirt gun.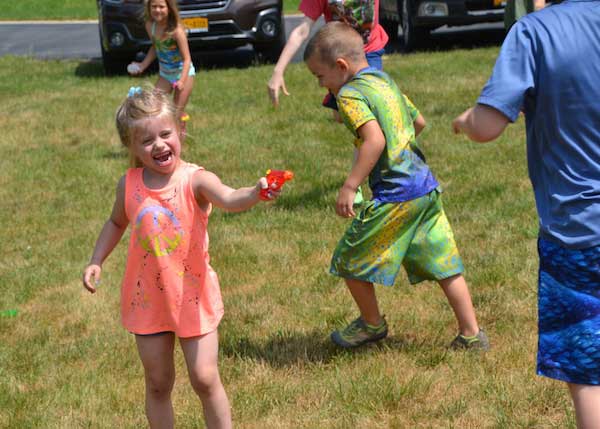 June Moore, 5, of Albion looks to get someone wet with her squirt gun.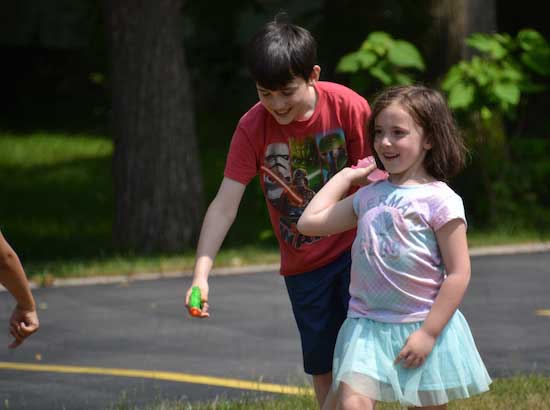 Aura Fox, 6, of Albion threw water balloons at some of the other kids.