War memorial in Machias honors all 'who proudly served'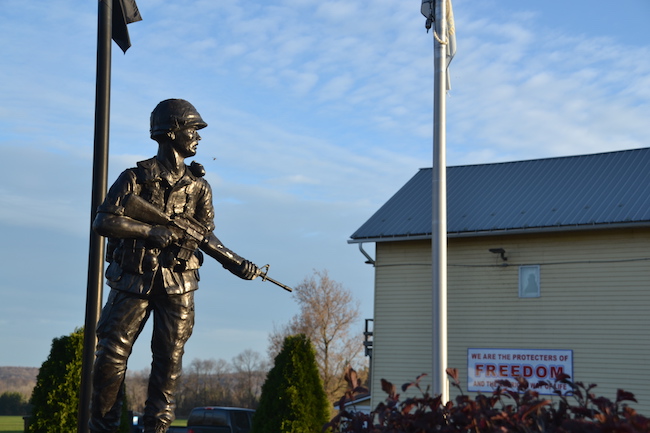 Photos by Tom Rivers
MACHIAS – The community of Machias in Cattaraugus County dedicated this war memorial in the heart of the town on July 3, 2008. The memorial is next to the Machias American Legion Post 1460.
I spotted it on Tuesday afternoon in a drive to Ellicottville.  (I went there to be a speaker in the Farmers Market Federation of NY's annual meeting.)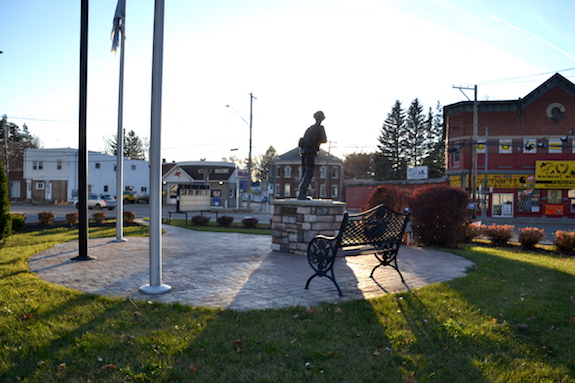 This memorial is in honor of PFC Albert "Dick" R. Boehmer, who was killed in action on June 6, 1944 in Normandy, France.
However, the monument is "dedicated to the memory of all who proudly served and protected their country."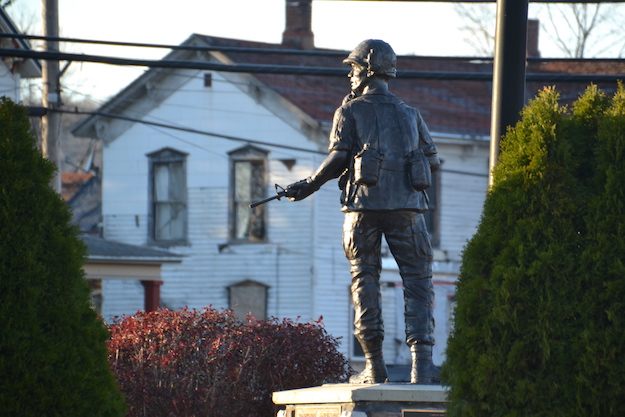 I could tell the memorial was relatively new. Many of the war memorials I see in Western New York were erected more than a century ago in honor of Civil War veterans.
A group in Medina is working to have a bronze statue erected by the former Armory in Medina, which is now a YMCA. For more on that project, click here.