Walmart hosts second annual 'Shop with a Cop'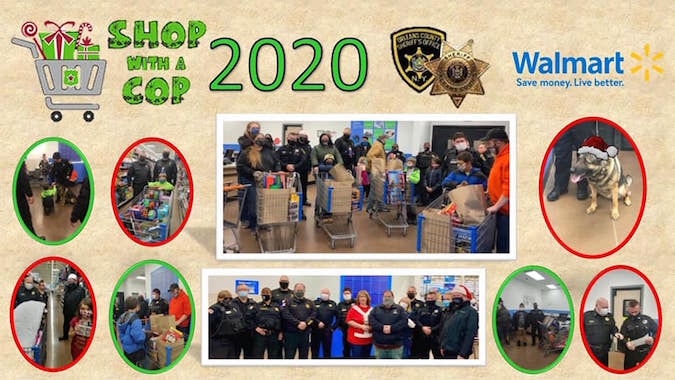 Provided images
ALBION – The Orleans County Sheriff's Office joined several local families at Walmart on Saturday for the second annual "Shop with a Cop" program. The Walmart Foundation awarded the Sheriff's Office a $3,000 grant for the program.
Sheriff Chris Bourke said it was a "great day" for the children, their families and members of the Sheriff's Office who were part of the program.
"A big thank you to Walmart for providing the very generous gift cards for the kids to shop with and Orleans County Child and Family Service for assisting with the organization of this event," Bourke said. "Several kids along with a family member were able to go with our Sheriff's Deputies, Correction Officers and Volunteer Clergy members to pick out gifts for their parents and siblings. The kids then picked out gifts for themselves. The kids picked out some toys and other items but some  bought food items so they would be able to have a nice dinner on Christmas Day.
"I would like to personally thank the Sheriff's Office members who reached into their own pockets to pay the difference for the families that went over the card limit."